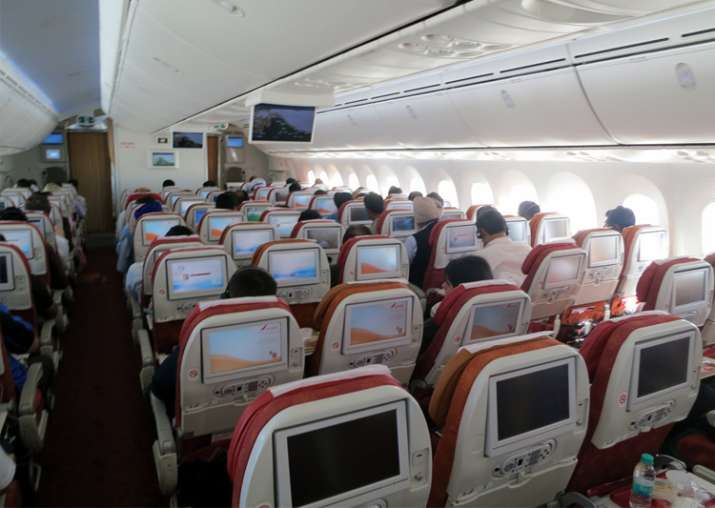 The Narendra Modi government today issued categories for airlines to create a 'No Fly' list to launch a crackdown on unruly passengers. The new norms empower airlines to ban unruly passengers from flying for a  period ranging from three months to lifetime
The three categories that have been created to define unruly behaviour are: Level 1 - unruly behaviour (verbal), Level 2 - physical behaviour and Level 3 - life-threatening behaviour. 
There will be 3 levels of unruly behaviour: DGCA on No-Fly List pic.twitter.com/vmNfYwuDLm

— ANI (@ANI) September 8, 2017
Minister of State for Civil Aviation Jayant Sinha told media persons that for every subsequent offence, the ban will be twice the period of the previous ban. 
"India is the first country to put out such a list. The No Fly list is to ensure safety and check disruptions. It will safeguard the interests of passengers, airlines and cabin crew," Sinha said.
The motive behind the No-Fly List is safety & security of passengers, which is our priority: Jayant Sinha, MoS Civil Aviation pic.twitter.com/HZ5PscSiTY

— ANI (@ANI) September 8, 2017
In a statement issued here, the Civil Aviation Ministry said that 'unruly behaviour will be probed through an internal committee set up by the airline under the chairmanship of a retired district and sessions judge as chairman and members from different scheduled airlines and passengers' association/consumer association/retired officer of Consumer Dispute Redressal Forum'.
According to a mechanism laid down by the ministry, after the pilot-in-command of a plane complains about a passenger, the airline's internal committee will probe the matter and decide the quantum of ban within a period of 30 days. If the committee fails to give a decision within this period the passenger will be free to fly.
The 'No Fly List' of such unruly passengers will be provided by the airlines and be available on the Directorate General of Civil Aviation (DGCA) website. 
"No Fly List will have two components - unruly passengers banned for a period varying from three months to more than two years based upon level of unruly behaviour, and those persons perceived to be national security risk by the Ministry of Home Affairs," it said.
The move comes in the wake of some incidents, including one involving Shiv Sena MP Ravindra Gaikwad who allegedly hit an Air India staffer with a slipper for not getting a business class seat. He had a business class ticket but he had to travel the economy class because the flight was an all-economy one.