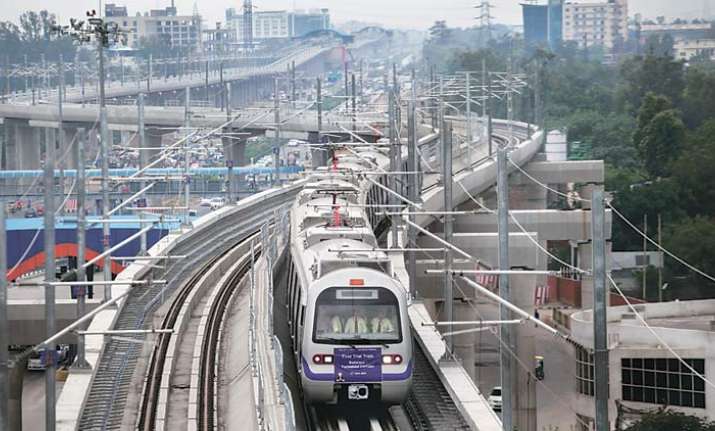 As per the latest data released by Oxford Economics, Delhi has dislodged Mumbai as the economic capital of India, says a Times of India report. 
The data revealed that Mumbai ranks 31st among 50 top metropolitan economic entities in 2015 whereas Delhi has moved up to grab the 30th rank in the listing. 
One of the world's foremost independent global advisory firms, Oxford Economics provides reports, forecasts and analytical tools on 200 countries, 100 industrial sectors and over 3,000 cities. 
The analysis by Oxford Economics revealed that the Mumbai extended urban agglomeration (EUA), which includes Mumbai, Navi Mumbai, Thane, Vasai-Virar, Bhiwandi and Panvel, had a GDP of USD $368 (approx Rs 2.51 lakh crore) when seen in terms of purchasing power parity (PPP). 
On the other hand, the Delhi EUA, which includes Delhi NCR, Gurgaon, Faridabad, Noida and Ghaziabad, had a GDP at PPP of USD $370 (approx Rs 2.53 lakh crore) taking it to 30th position in the global ranking. 
Furthermore, the forecast by the Oxford Economics for 2030 shows that Delhi and Mumbai will move further up in the list, with the former predicted to be at the 11th spot and the latter at the 14th. 
According to the report, Mumbai EUA, with a lower population, scores over Delhi EUA in per capita terms – Mumbai per capita GDP at PPP is $16,881 (approx Rs 11.5 lakh) and that of Delhi is $15,745 (approx Rs 10.7 lakh). 
Prof Bino Paul, Tata Institute of Social Sciences (TISS), said that post-liberalisation, Delhi National Capital Region (NCR) seems to have outpaced Mumbai metropolitan in physical infrastructure and social infrastructure. 
"Perhaps, what makes Delhi NCR more buoyant and inspirational than Mumbai may be attributed to massive spatial consolidation and contentedness that have emanated from synchronisation between state and business, in particular in locating industry decisions," Times of India quotes Paul as saying. 
On the other hand, Maharashtra Chief Minister Devendra Fadnavis rejected the claim that Delhi's GDP has done ahead of Mumbai. 
I want to challenge these figures. From figures of the Reserve Bank of India, Economic Survey of India and Maharashtra, it is evident that Mumbai is ahead in terms of GDP and financial status. The MMR GDP is higher," he said.