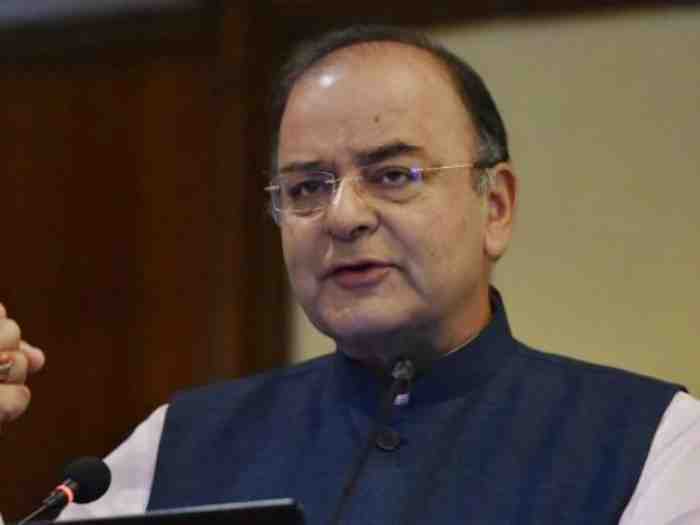 The government's crackdown on black money post demonetisation have resulted in the detection of 18 lakh cases where the income profiles of people do not match their account profile, the Lok Sabha was informed today. 
"Preliminary information has been sought from such people and many have responded. Those who have not given details would be issued with notices as per procedure," Finance Minister Arun Jaitley said during Question Hour. 
Post the government's November 8 decision to demonetise Rs 500 and Rs 1,000 currency notes, the government provided a window for disclosure of black money with a penalty under the Garib Kalyan Yojana. The window was applicable till March 31. 
Starting April 1, there has been a coordinated crackdown by authorities including the Enforcement Directorate, the Income Tax department and the Financial Intelligence Unit under the guidance of the Prime Minister's Office in its attempts to crack down on black money. 
Lat week, the Enforcement Directorate had carried out raids at over 100 locations targeting 500 shell companies across 17 states in the country.
The shell companies searched included those associated with NCP's jailed functionary and Maharashtra former deputy chief minister Chhagan Bhujbal, prominent Andhra Pradesh politician and chief of YSR Congress Jaganmohan Reddy, an allegedly politically resourceful former chief engineer of NOIDA and some entities linked to Uttar Pradesh's National Rural Health Mission scam.
Tax evasion and black money have been on the government's radar ever since the Narendra Modi government came to power at the Centre. As per the Revenue Department's figures, it has detected evasion of more than Rs 1.37 lakh crore in both direct and indirect taxes and identified over 1,000 shell companies which indulged in bogus transactions worth Rs 13,300 crore in the last three years. 
Warning tax evaders, the Revenue Department has said the relentless crusade against black money will be further intensified in the coming days.
The department said more than 245 benami transactions have been identified and provisional attachments of properties worth Rs 55 crore have already been made in 124 cases as per the amended benami transactions prohibition law which came into effect from November, 2016.
Meanwhile, responding to supplementaries in the Rajya Sabha today, Finance Minister Jaitley said there was an extended footprint of digitisation in the banking sector. 
"With digitisation, the risk of tampering of technology also increases. 
"But banks are also hiring experts to develop firewalls around their system to make it increasingly difficult to breach it," Jaitley said, adding that technology has to keep pace with crime. 
He also said that risk assessment was a continuous process for banks who do it individually and collectively. 
In his written response, Jaitley said as on March 31, 2016, 29 per cent of the savings accounts of public sector banks and regional rural banks sponsored by them were inoperative or lying dormant. 
A variety of factors have a bearing on an account being inoperative. These may include factors like opening of a new account with change of residence or office, death of the account holder or the relative convenience of operating different accounts, he said.