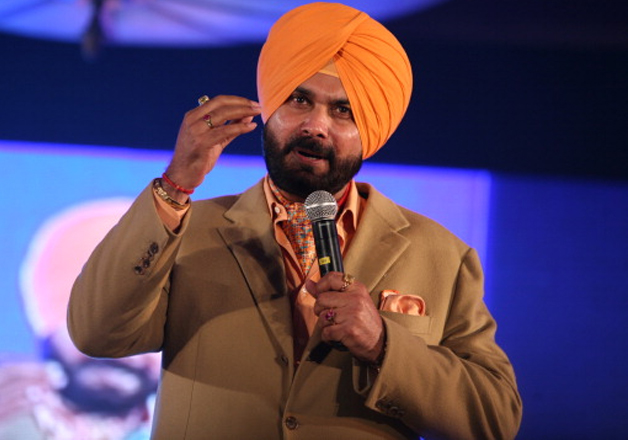 Former Bharatiya Janata Party (BJP) leader Navjot Singh Sidhu is likely to officially join the Congress party today.
According to reports, Sidhu wanted to join the Congress in presence of party vice-president Rahul Gandhi but since he was out of country, he decided to wait. The Congress leader returned to India this morning. 
Sidhu had already met Rahul a few days ago and is likely to hold another meeting with him before formally joining the party. He had also met with Punjab Congress chief Amarinder Singh last month.
Last week, Amarinder confirmed that the cricketer-turned-politician will contest the polls Amritsar East Assembly seat, the seat owned by his wife Navjot Kaur. 
Sidhu, who had represented Amritsar in the Lok Sabha between 2004 and 2014, had last year accused the BJP of using him as a 'decorative piece' and trying to keep him out of Punjab.
After resigning from the BJP, Sidhu had formed a new political front -- Aawaaz-e-Punjab with India's former hockey captain Pargat Singh and Punjab MLAs Simarjit Singh Bains and Balwant Singh Bains. However, the grouping failed to emerge as an alternative to other political parties. 
While Pargat joined the Congress along with Sidhu's wife Navjot Kaur, the Bains brothers have aligned with the AAP.
In Punjab, the Congress has been out of power for 10 years. The state will go to polls on February 4. Counting of votes will take place on March 11.