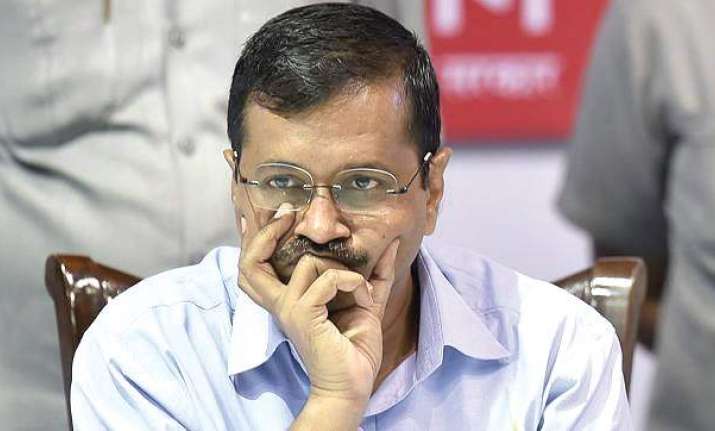 Since the Chief Minister's Office (CMO) of Delhi government is running short of officers with at least a dozen senior officers declining to work there, Chief Minister Arvind Kejriwal may bring in officials from outside Delhi or appoint private persons on co-terminus basis. 

 

Quoting its sources in the CMO, News agency PTI reported that the chief minister had approached around 10-12 officers to work in his office, but they politely refused to take up the new assignment, fearing they may also come on the "CBI radar" since the CM's principal secretary Rajendra Kumar and deputy secretary Tarun Kumar faced action in an alleged graft case.
Both officers were suspended following the CBI case in 2016. 
"In view of dearth of officers in the CM's office, around a dozen bureaucrats were approached, but they declined expressing fear of repression.In this situation, the Chief Minister will have no option but to hire officers from outside Delhi or co-terminus staff to run his office," PTI quoted its CMO source as saying.
The sources also said Indian Revenue Services officer Sukesh Jain, Officer on Special Duty (OSD) in CM office, has already applied for repatriation to his parent cadre which is likely to be accepted. 
Additional Secretary Geetika Sharma has been transferred while another additional secretary, Deepak Virmani, has applied for study leave. 
There is urgent requirement of officers in the Chief Minister's Office as it supervises all government works, the sources said. 
AAP government functionaries alleged that all conventions to take the chief minister into confidence in matters of transfer and posting of officers in the CMO are being bypassed. 
The service matter is entirely with the Lt Governor office and Union Home Ministry takes a call on the transfer of IAS and DANICS officers.
(With PTI inputs)