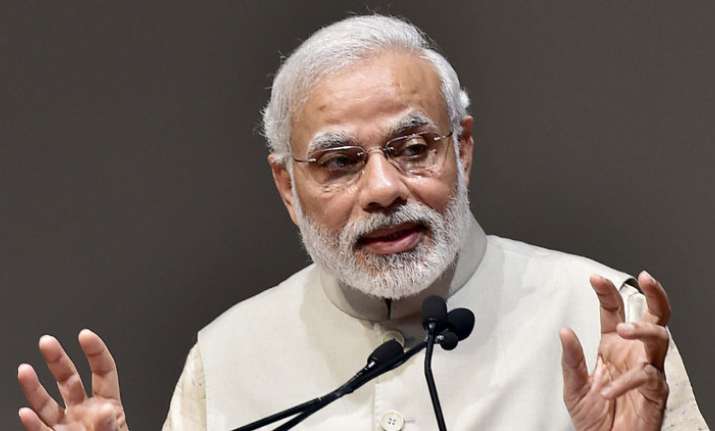 On a two-day visit to Sri Lanka, Prime Minister Narendra Modi today took a dig at Pakistan, referring to it as a "proponent of hate" that is "not open to dialogue and therefore only open to causing death and destruction". He did not name Pakistan though.
 

Addressing a grand gathering of people in Sri Lanka on the occasion of the International Vesak Day celebrations, PM Modi said, "The biggest challenge to sustainable world peace today is not necessarily from conflict between the nation states, it is from the mindsets, thought streams, entities and instruments rooted in the idea of hate and violence". 

 
 

"The menace of terrorism in our region is a clear manifestation of this destructive emotion. Sadly these ideologies of hate and their proponents in our region are not open to dialogue and hence only open to causing death, destruction," he added. 

 
Earlier, PM Modi announced that India's flag carrier Air India would begin direct flights between Colombo and the holy city of Varanasi from August.
"My Tamil brothers and sisters will also be able to visit Varanasi, the land of Kashi Viswanath," he said.
This is Modi's second visit to Sri Lanka in two years. He arrived yesterday primarily to attend the International Vesak Day celebrations and his visit is aimed at reinforcing the traditional connect between India and Sri Lanka.