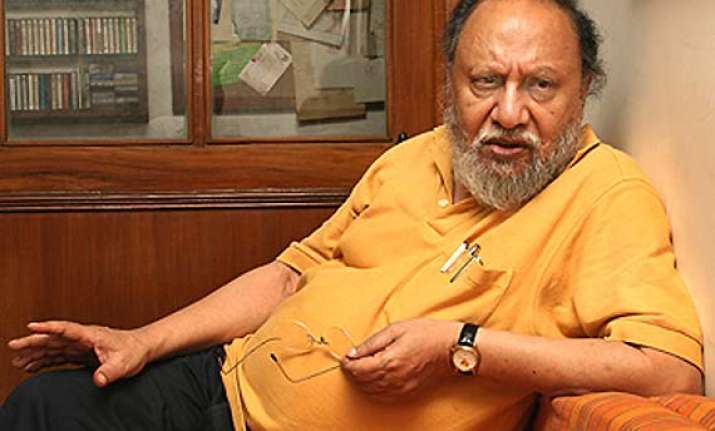 Jaipur, Jan 26: Renowned sociologist Ashis Nandy was on Saturday booked here under the SC/ST Act for his comment at a session at the Jaipur Literature Festival that dalits, tribals and other backward classes (OBCs) are more linked to corruption, police said.
The sociologist was whisked away from the venue by the back door even as activists of the scheduled castes, scheduled tribes and OBC groups protested at the venue — the Diggi Palace. "We helped him get out of the venue from a back door in the evening," a police constable told IANS.
Late in the evening dalit leader Kirorilal Meena filed an FIR against Nandy at the Ashok Nagar police station. This was despite festival producer Sanjoy K Roy explaining the import of Nandy's comments to Meena and other dalit leaders.
"They have clarified their position and have understood that it was a misunderstanding. Controversies are easily created. Please be responsible," Roy said.
Nandy, who is in his seventies, earlier apologized for the comments and said he was misunderstood. He said he was sorry that he had been misunderstood. "As should be clear, there was neither any intention nor any attempt to hurt any community," he said.
The scholar said he had been supporting the cause of the marginalized and dispossessed in the last 40 years of his academic and intellectual life.
Earlier in the day, Nandy had stirred a hornet's nest at a panel discourse, "Republic of Ideas" when he said: "It will be an undignified and vulgar statement but the fact is that most of the corrupt come from the OBC, the scheduled castes and now increasingly STs. As long as it was the case, the Indian republic would survive."
"I will give an example. The state of least corruption is West Bengal. In the last 100 years, nobody from the backward classes and the SC and ST groups have come anywhere near power in West Bengal. It is an absolutely clean state," Nandy said.
Later Nandy set the record straight saying that he had meant to endorse fellow panelist Tarun Tejpal's statement that "corruption in India was an equalizing force" after dalit activists descended on the venue to protest Nandy's remarks.
A trained clinical psychologist and sociologist, Nandy works cover a variety of topics like politics, public conscience and dialogues of civilizations. Nandy has been honoured with the Fukuoka Asian Culture Prize and has been named as one of top 100 public intellectuals by the Carnegie Foreign Policy magazine.
Panelist Tarun Tejpal, the editor in chief and publisher of Tehelka said: "It is sad that in a literary festival, people should be attacking the finest intellectual. When you come to literature festival, you are coming to play with ideas."
Like in 2012, the Jaipur Literature Festival this year too has lived up its reputation as a platform for free speech and diverse voices with Saturday's controversy over Nandy remarks and a heated exchange between lyricist-MP Javed Akhtar and dalit writer Kancha Ilaiah from Andhra Pradesh over religion.
Protests by hardline Muslim groups following speculation that author of "Satanic Verses" Salman Rushdie would attend the festival last year had kept the heat on for five days.