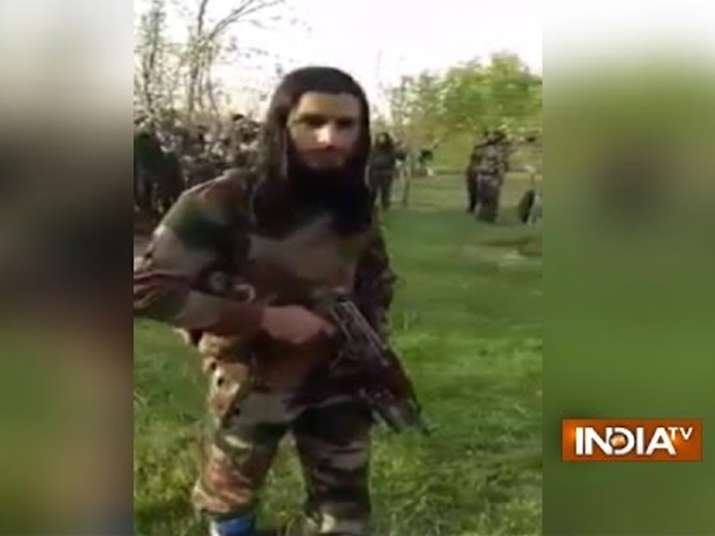 A new video of at least 30 militants in army fatigues brandishing assault rifles at an unknown location in the Kashmir Valley is doing the rounds on social media.
The video showing the militants posing for camera and flaunting their assault weapons, mostly AK-47 rifles, runs one-and-a-half minutes.
It appears it was shot recently in an orchard at an undisclosed location. The militants wearing bullet-proof vests and ammunition pouches can be seen parading one by one.
Police officials said that they were checking the veracity of the video.
In the past too, terrorists have used such videos as propaganda material and circulated them on social media as a recruiting tool.
Hizbul Mujahideen terrorist Burhan Wani who was killed by the Army in July last year had become widely popular among the youths in the Valley through such videos.