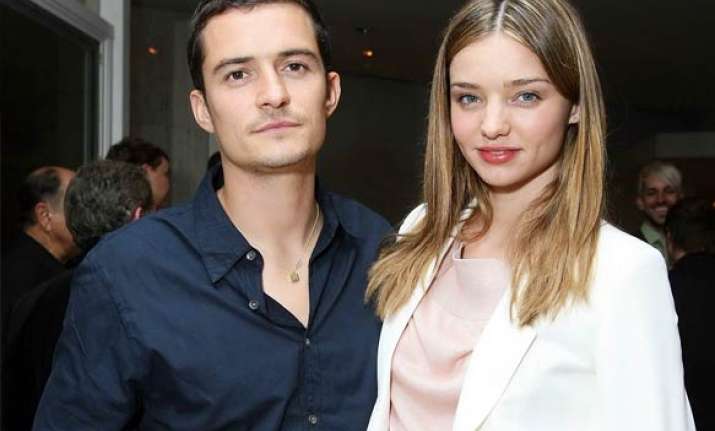 Melbourne: Model Miranda Kerr and husband Orlando Bloom have spent nearly a week with their newborn baby boy but they are yet to come up with a name.
Bloom's mother Sonia revealed that the couple is having a tough time trying to decide the name of the 4.5kg baby boy.
"They have a list of names and he tells me they are struggling to choose one," News.com.au quoted Sonia as telling the Daily Mirror.
"They are both absolutely ecstatic. I am beyond happy," she added.
The Victoria's Secret model revealed that she had her baby without any drugs or pain relief.
"I did natural birth too, no drugs or pain killers!!! Love Miranda xxx." Kerr wrote on her blog.