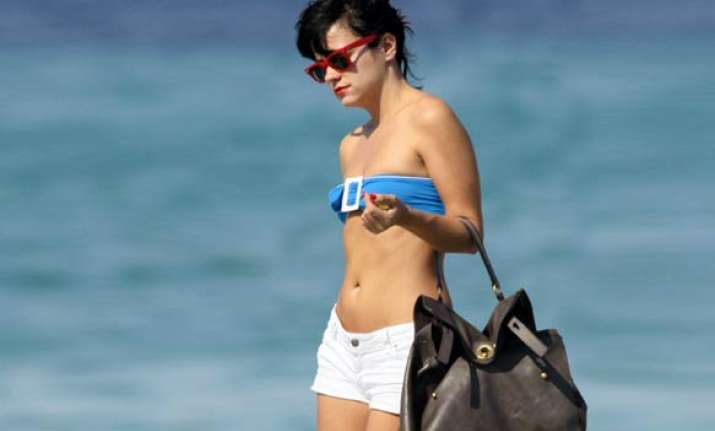 London: Singer Lily Allen has asked Piers Morgan to donate 1 million pounds to a charity if he ever wants her to make an appearance on his talk show.
She was talking to Morgan on Twitter, who was trying to persuade her to be a guest on his ITV1 heart-to-heart chat show Life Stories - but Allen told him she would not appear on his show to talk about her grief over baby loss unless he agreed to give 1 million pounds to ANDS, a charity which helps parents who have lost their children, reports the Daily Mail.
The Fear singer asked the talk show host how much he would pay to have her on his show to which Morgan responded by saying: "Do you mean how much do you have to pay me for this career-enhancing interview?"
Allen clarified that she could only justify coming on his show by giving money to a charity that "helps women to overcome the kind of grief that I have had to experience".