Follow us on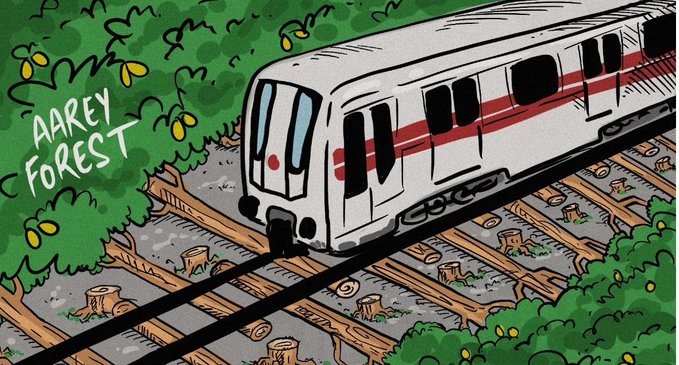 The Brihanmumbai Municipal Corporation (BMC) a few weeks ago had approved cutting 2,700 trees in Mumbai's Aarey Colony to aid the contruction of a car shed for Mumbai Metro-3. Since then, the fight to save the Aarey Forest has united the citizens and celebrities alike.
On Saturday, even the social media took cognisance of the mass protest and #AareyForest and #SaveAarey trended for hours on Twitter.
Several users tweeted to show solidarity with people who were arrested while protesting the government's movie. A few users even pointed how only a handful of people were participating in a movement that requires mass representation.
Many questioned the government over its promises of conservation of the enviroment.
Bollywood actors too lent their support for the campaign.
In September, Shraddha Kapoor was seen protesting in the heavy rain, carrying a board that read "#SaveAarey" in one hand and an umbrella in the other. She was among several other celebrities including Lata Mangeshkar, John Abraham, Randeep Hooda, Raveena Tandon and Dia Mirza, who have expressed displeasure over the BMC decision.
As Raveena Tandon pointed out, development is indeed important for the Maximum City, but it has to go hand-in-hand with the environment.
Meanwhile, after the tree-felling in the forest began on the night of Friday, Mumbai Police on Saturday imposed prohibitory orders under Section 144 of the CrPC in the area near the metro-rail project site.
News agency ANI also reported that Mumbai Police also barricaded the three entrances to Aarey Colony, Powai, Western Express Highway and Marol in the city.