Follow us on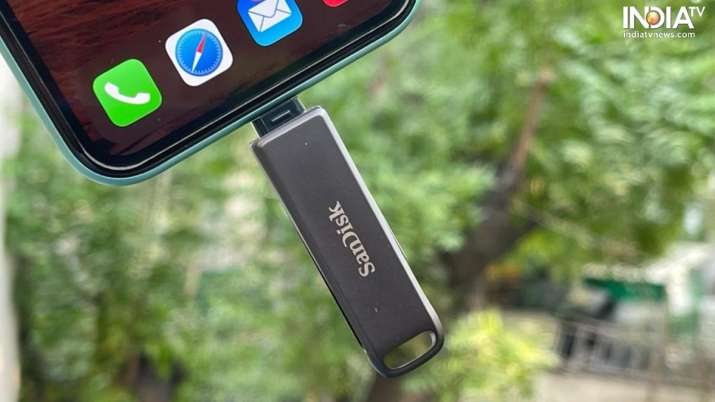 Backing up the data on our smartphones is a crucial thing. Our smartphones contain most of our recent pictures, videos and even important documents. Many of us have gotten used to online backups that take place automatically every day or every week. However, the data is not always safe and people often feel safer keeping their data backed up offline. 
For PCs and laptops, we have had external HDDs and SSDs that have helped us in taking a complete backup of our computer. When it comes to smartphones, we have got nothing. Yes, there are microSD cards, but those are not supported on many of the newer flagship smartphones. Considering we can lose our smartphones at any time, it is crucial that we take an external backup of the same. 
In order to solve this problem, many companies have come up with various solutions. However, the most promising one seems to be from the house of Western Digital under their SanDisk lineup. 
According to Mr. Jaganathan Chelliah, Senior Director – Marketing, India, Western Digital, SanDisk's dual-drive product category allows users to enables the backup/transfer of huge amounts of data very quickly. SanDisk iXpand Flash Drive Luxe for Apple Products, SanDisk Ultra Dual Drive Luxe for Type C devices, and dual drives for micro USB 2.0 devices are some of the options that users can pick from. These devices can directly plug it in to the smartphone and using the SanDisk Memory Zone App, the user can either take a complete backup or organise their files and folders. 
Also Read: SanDisk iXpand Flash Drive Luxe Review: An essential for iPhone users
One of the major concerns that anyone has while taking a backup is about safety. The data should always be safe and for that WD claims to have 256-bit AES hardware encryption so that customers can protect their data by choosing a password and keep their digital life's contents secure.
As suggested by Chelliah, another added advantage of saving your data on personal drives is the sturdy and rugged form factor. In case the user chooses to go in with the SanDisk Extreme Portable SSDs, they will get up to two-metre drop protection and IP55 rating which provides resistance in terms of shock, fall, water as well as dust. While these drives are purpose-built to protect from physical damage, they also come with up to 5 years of warranty across most devices, and hence, are your ideal partner for a long time to come.
One reason why everyone avoids offline data backup is the loss of data that might incur due to corruption of the storage device. For this, Western Digital claims that its products come with an in-built software application called WD Discovery, which is designed to benefit the consumers and allows them to restore data back onto the computer.