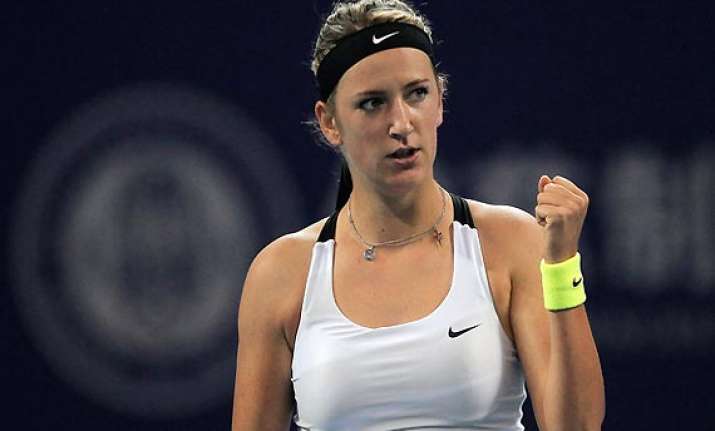 Cincinnati: Second seed Victoria Azarenka defeated World No.1 Serena Williams to win her first Western and Southern Open tennis title.
Having lost 12 of their 14 previous meetings, Victoria edged out Serena in a third set breaker, 2-6, 6-2, 7-6(6) here Sunday.
"Obviously a big win. It was a great match. I'm really, really pleased with the way I pulled it out. It was a great battle. Nothing was given away. It was pure fight. I'm really happy," Victoria was quoted as saying by the tournament website.
"The important thing is how I adjusted after the first set. I really stepped it up. I was fighting hard and changed my game and I just have to take that into consideration the next time we play against each other, to try to be there right from the beginning, because it's crucial. You don't want to give any chances at any point because Serena is such an incredible player that she will take everything," she said.
Things weren't looking so peachy for Victoria going into the match, and dropping a lopsided 6-2 first set in just 26 minutes certainly didn't help.
But from there Serena lost her edge just a little bit - she hit 26 unforced errors to lose the middle set by the same 6-2 scoreline, and Victoria broke for a 4-2 lead in the third, getting to 30-0 in that service game too.
Counting Serena out of any match is a huge mistake, and she definitely lived up to that reputation, winning 11 of the next 14 points to break back, hold and break again, serving for the match at 5-4. But Victoria pushed the set to a tie-break - the first to seven points would clinch the title.
"I just felt really off this whole week, but I was surprised to be in the final and surprised to be doing well," said Serena.