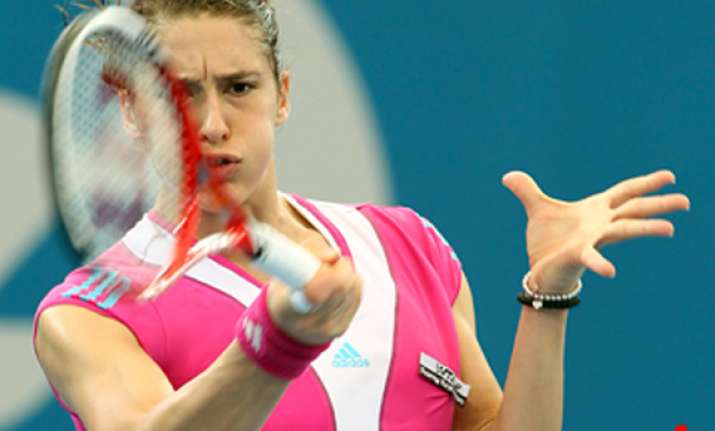 Brisbane, Jan 3: Second-seeded Andrea Petkovic of Germany has advanced to the quarterfinals of the Brisbane International with a 7-6 (2), 6-0 win over Barbora Zahlavova Strycova of the Czech Republic.

Joining Petkovic in the final eight will be 2010 French Open champion Francesca Schiavone of Italy, who beat Galina Voskoboeva of Kazakhstan 6-4, 6-4.

The top-seeded player on the men's side, Andy Murray, plays his opening match on Tuesday night, followed by a second-round match between defending Australian Open champion Kim Clijsters and former French Open winner Ana Ivanovic.

The women's top seed, Samantha Stosur, meets 13-time Grand Slam winner Serena Williams on Wednesday in a rematch of their 2011 U.S. Open final, won by Stosur.