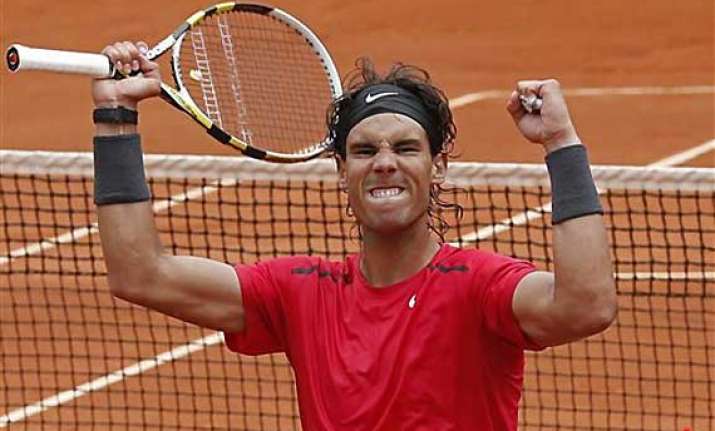 Paris, Jun 6: Rafael Nadal moved closer to a record seventh French Open title and improved to 50-1 for his career at the tournament by beating 12th-seeded Nicolas Almagro 7-6 (4), 6-2, 6-3 in the quarterfinals Wednesday.
Nadal has won all 15 sets he's played this year at Roland Garros.
Only Nadal and Bjorn Borg have won six French Open championships. The 26-year-old Spaniard is also seeking his 11th Grand Slam trophy, which would tie him with Borg and Rod Laver for the fourth-most in history.
Nadal's only French Open loss came in the fourth round against Robin Soderling in 2009.
The No. 2-seeded Nadal will play No. 4 Andy Murray or No. 6 David Ferrer in Friday's semifinals.