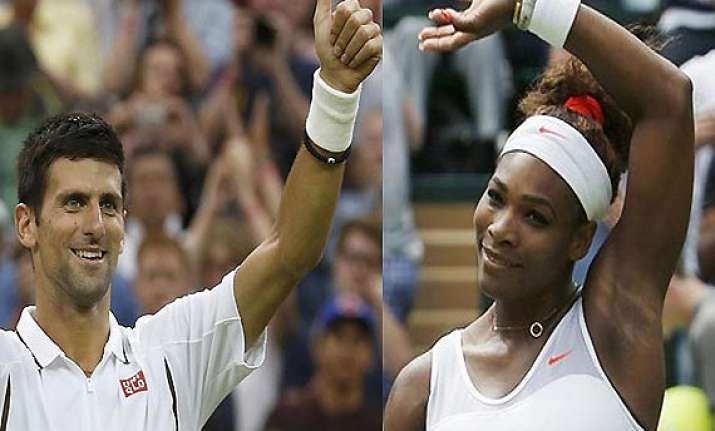 Beijing: Top-ranked Novak Djokovic cruised while Serena Williams was made to fight for her win in the China Open on Tuesday.
Djokovic put away Lukas Rosol of the Czech Republic 6-0, 6-3 in the first round, while Williams lost her serve twice to 2010 French Open champion Francesca Schiavone before prevailing 6-4, 7-5 in the second round.
Djokovic's run of 100 weeks at the top of the ATP rankings is in danger this week from Rafael Nadal, who defeated Santiago Giraldo of Colombia 6-2, 6-4. Nadal will retake No. 1 if he reaches the final.
Williams found herself having to grind against Schiavone in their second set, losing her serve twice and having to break back each time. Schiavone had three set points at 5-3 but Williams won 15 of the last 17 points to survive.
Still, Schiavone, who won only one game off Williams at the U.S. Open, won her most against Williams in eight years.