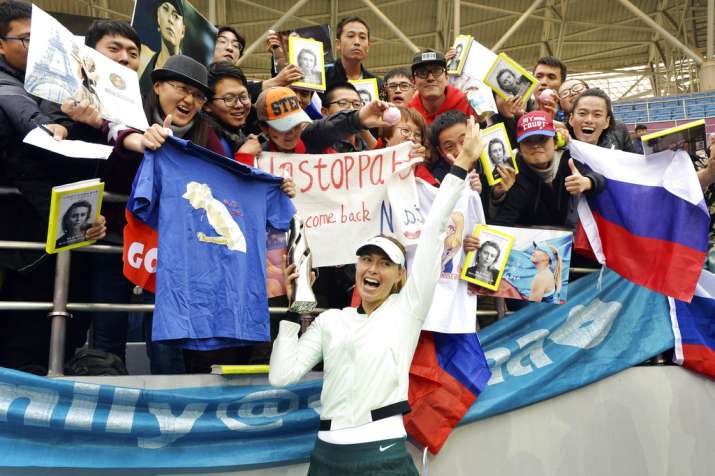 It has been two years since the Russian star laid her fingers on any silverware. Former world no.1 Maria Sharapova tasted singles championships triumph by defeating Aryna Sabalenka of Belarus in a tough match of 7-5, 7-6(8) to won the Tianjin Open.
#36 I will always remember you 🏆 pic.twitter.com/GEczLqGRRd

— Maria Sharapova (@MariaSharapova) October 15, 2017
"It is a special title, a special victory," Sharapova told the press after the match. "It has been a couple of years since I have held the winner's trophy. It is a great feeling, a team effort." Sharapova told WTA.
Sabalenka put up a great fight against the Russian as the match lasted over two hours. Sharapova claimed her 36th WTA title of her career without even dropping a set.
It was Sabalenka's first appearance in a final. Sharapova will now focus ahead as the Russian will eye the Kremlin Cup which will be held in her home nation for the first time. 
Sharapova served a fifteen-month ban after the Russian star was tested positive for the banned substance known as Meldonium. Sharapova was denied a wild card entry into the French Open and it was an injury that blew her chances of playing in the Wimbledon tournament.
Now with Sharapova back on track, the Russian star will keep the winning streak going.
(With WTA Inputs).