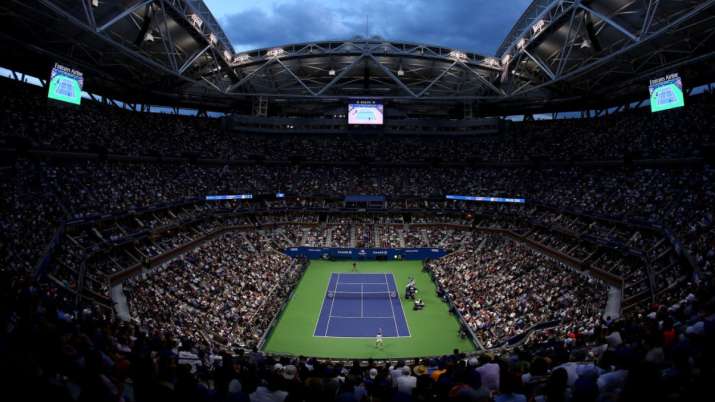 Owing to the continuous rise in coronavirus concerns across the world, the All England Club on Wednesday announced that Wimbledon 2020 will be called off. Moments after the announcement, United States Tennis Association (USTA) released a statement clarifying the current status of US Open 2020.
"We understand the unique circumstances facing the All England Lawn and Tennis Club and the reasoning behind the decision to cancel the 2020 Wimbledon Championships. At this time, the USTA still plans to host the US Open as scheduled, and we continue to hone plans to stage the tournament," read the statement. 
"The USTA is carefully monitoring the rapidly-changing environment surrounding the COVID-19 pandemic, and is preparing for all contingencies. We also rely on the USTA's Medical Advisory Group as well as governmental and security officials to ensure that we have the broadest understanding of this fluid situation. In all instances, all decisions made by the USTA regarding the US Open will be made with the health and well-being of our players, fans, and all others involved in the tournament."
An update on the 2020 US Open: pic.twitter.com/RWERrYUrky

— US Open Tennis (@usopen) April 1, 2020
Earlier in last month, French Open, which was scheduled to begin from the final week of May at the Roland Garros, was rescheduled to end of September, right after the US Open. 
Britain had imposed a nationwide lockdown for 21 days. Amid that, the All England Club held a two-day emergency meeting before scrapping the Championships. This is the first time that Wimbledon won't be played since 1945, the second World War. The 134th edition of the annual tournament and the third grand slam of a calendar year will be held from June 28 to July 11, 2021.
"It has weighed heavily on our minds that the staging of The Championships has only been interrupted previously by World Wars," club chairman Ian Hewitt said in a press release, "but, following thorough and extensive consideration of all scenarios, we believe that it is a measure of this global crisis that it is ultimately the right decision to cancel this year's Championships, and instead concentrate on how we can use the breadth of Wimbledon's resources to help those in our local communities and beyond."