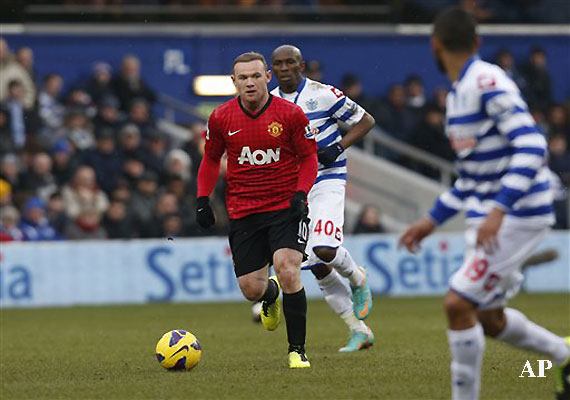 London, Mar 6: Emboldened by comparisons with Cristiano Ronaldo and Lionel Messi, Wayne Rooney was in such a position of strength at Manchester United in 2010 that he took on Alex Ferguson and won a lucrative new contract.
At that time, Rooney was at the peak of his powers, easily English football's star player. He seemed to believe he was too good for United.
Now, the opposite may be true.
Ferguson's decision to drop Rooney -- now behind Robin van Persie in the pecking order -- for the Champions League match against Real Madrid has left some to question the striker's future at Old Trafford.
Ten years ago, David Beckham was snubbed by Ferguson for a big Champions League match against Madrid -- and then left United at the end of the season.