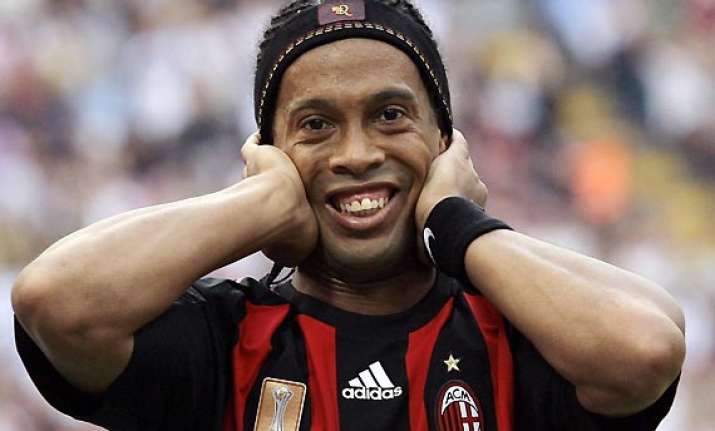 Rio de Janeiro: It took less than an hour for a Brazilian cosmetic surgeon to achieve what the world's best defenders have been unable to do for more than a decade. He managed to wipe the buck-tooth smile off Ronaldinho's face.
The two-time FIFA world player of the year is sporting a symmetrical new look after undergoing surgery to straighten his teeth, reports Xinhua.
According to local daily O Globo, the 33-year-old underwent the procedure in the southeastern Brazilian city of Belo Horizonte Tuesday.
Apart from realigning his teeth, the operation involved the insertion of porcelain veneers and gum reduction surgery.
Ronaldinho's agent and brother, Roberto Assis, said:"It is part of his normal (dental) treatment and won't affect him at all."
The former Barcelona and AC Milan playmaker trained with his Atletico Mineiro teammates following the operationc Tuesday afternoon.
His first match with the new smile will be against Bahia in the Campeonato Brasileiro Wednesday at Atletico's Independencia stadium.