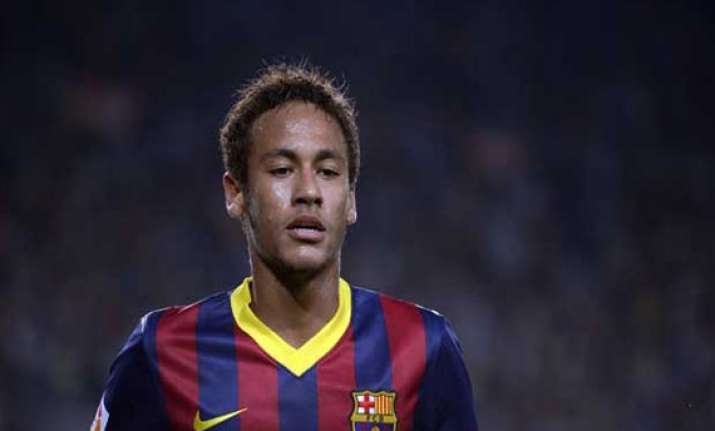 Barcelona, Spain: Barcelona forward Neymar has returned to training after being sidelined by a right ankle sprain.
The Brazil striker worked with the ball at Barcelona's training ground on Monday, the first time he's touched one since injuring himself in a Copa del Rey match at Getafe on Jan. 16.
Barcelona did not disclose when it expects Neymar to return to action, although the initial diagnosis expected him to be sidelined for three to four weeks. That would put him in line to return next week.
Barcelona slipped three points back of Spanish leader Atletico Madrid after Saturday's 3-2 loss to Valencia at the Camp Nou.
The Catalan club next plays at Real Sociedad on Wednesday in the first-leg of its Copa del Rey semifinal.