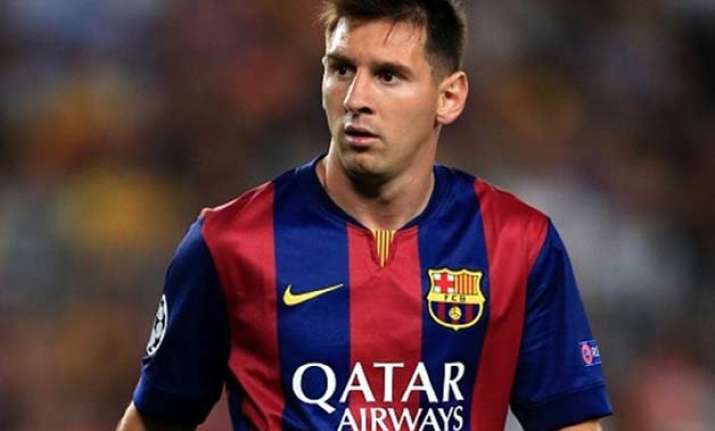 Madrid: FC Barcelona striker Lionel Messi has admitted that last season saw him well below his best form, but added that had been one of the motivations he had found to return to his top level in 2015.
Messi has been on fire since the start of the New Year, something highlighted by the fact he has scored in Barcelona's last 11 home matches, celebrating his 300th league appearance for the club with a hat-trick against Levante last Sunday, reports Xinhua.
That comes after what was a disappointing 2014 in which, speaking to 'Mundo Leo', a website dedicated to him, Messi Thursday admitted "was not a great year. I had a lot of problems both on and off the pitch."
"It was a challenge to try and change the impression I had given last season and to once again be the player I had been in previous years. That was my objective and that is how I began this season," he said.
Messi' s upturn in form is one reason why after an inconsistent start to the season, Barcelona look to be approaching their best and have closed to just one point of Real Madrid in the La Liga.
"The fact is we are playing well. We started the season with a poor game (0-1 defeat) away to Real Sociedad, but now we are on another dynamic. The team is confident and has changed its attitude and that means we are where we are at the moment," explained the striker, who knows there is still work to do.
"We still haven't won anything and there is a long way to go both in the league and the Champions League, while we also have to assure our place in the Cup final," he said.
Barcelona will once again face Manchester City in the Champions League after knocking the English side out last year.
"They are a side made up of great players, so it will be very tough. They will want to qualify because they haven't do so yet and it will be an even and attractive tie, because City have strengthened a lot," concluded Messi.