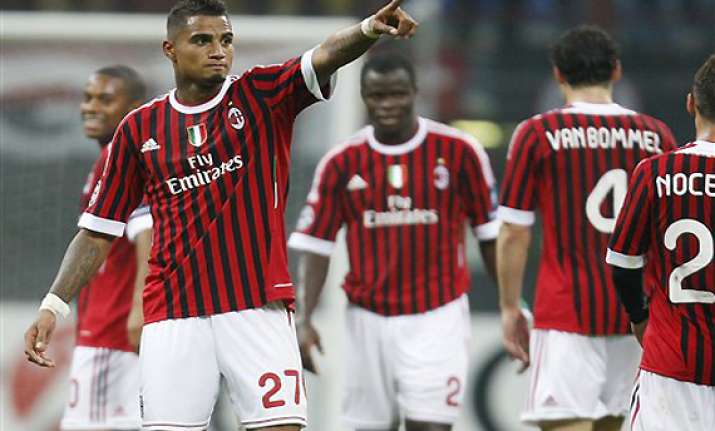 Milan, Oct 31: AC Milan midfielder Kevin Prince Boateng will miss the next two Serie A games after he was sent to the stands during Saturday's 3-2 win at Roma.

Boateng was sent to the stands shortly after being substituted, prompting the league to give him a two-match ban "for insulting the referee."

He will miss the home game against Catania and the visit to Fiorentina.

Milan coach Massimiliano Allegri, who was sent to the stands at the end of the game, has been handed a suspended ban and a ¤5,000 ($6,977) fine "for having blatantly disagreed with a referee's decision, by using a disrespectful expression toward the match officials".