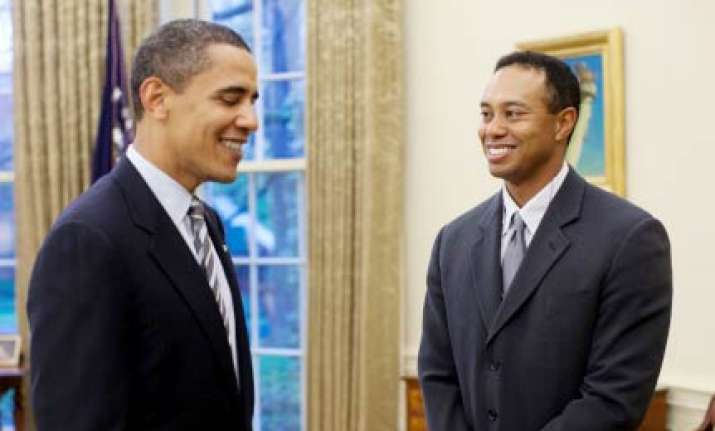 President Barack Obama Wednesday implicitly welcomed Tiger Woods' announced return to the links next month, by calling him "a terrific golfer" during a television interview.  
After fielding weighty questions on domestic and international politics, Obama was told Fox News viewers were emailing to ask his view about Woods' return to the golf circuit, five months after a sex scandal put his career on hold.  
"You know, I think that Tiger has acknowledged that he betrayed his family and that's a personal issue that he has got to work out," a diplomatic Obama said.  
"I hope they have worked it out, I'm sure he is going to still be a terrific golfer," he added without mentioning next month's golf Masters at Augusta National Golf Club, where Woods will make his first post-scandal professional appearance.  
After profuse public apologies for his infidelities, Woods on Tuesday announced that he would return to the sport he has long dominated, at the year's first major championship on April 8.  
On November 27 car crash near Woods' home touched off a global scandal, leading to his admission of adultery and putting his golf career on hold while he fought his own personal demons.  
Woods, who broke a racial barrier by becoming the first black major champion by winning the 1997 Masters, accepted an invitation to speak as part of pre-inauguration festivities for Barack Obama in January 2009. AFP