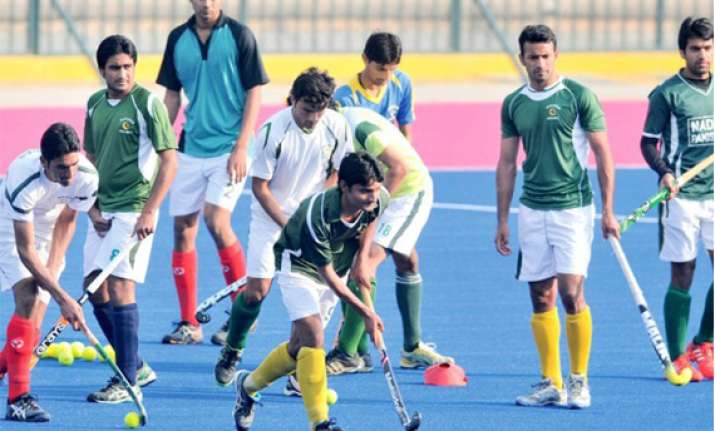 Karachi: Pakistan's hockey team left for Malaysia on Sunday to compete in the eight-nation Asian Cup tournament beginning Aug 24 in Ipoh.
Pakistan are in Pool A along with Malaysia, Japan and China while India, South Korea, Oman and Bangladesh have been placed in Pool B.
Tahir Zaman, who will start his new stint as national Pak coach said each team will be a challenge during the competition.
"We have tried our level best to prepare for this event," said Zaman, who replaced Olympian Hanif Khan.
"Any team can be tough on the day, so we have different strategies according to the opponents we face. Players underwent a video analysis of all opposing teams in order to gauge their strengths.
"During the camp, we have worked to eliminate weaknesses that have hurt us before."
Meanwhile Akbar, who was recalled after almost two years, said he would play his heart out to pay back the team management's faith in him.
"I will not let the team management down and will use all my experience," said Akbar.
"Each player is eager to perform and we are resolute. My aim is to play a key role during the campaign."
The Asia Cup tournament is a must-win event for Pakistan to qualify for the World Cup in the Netherlands next year.
Pakistan have never failed to qualify for the  World Cup,  but this time, the four-time champions are on the verge of a heartbreak, having wasted an opportunity during the Hockey World League with a seventh-place finish.
The Asia Cup trophy has eluded Pakistan for the past 24 years as the three-time champions clinched their last title in 1989 and previously won it in 1982 and 1989.
They were losing finalists in the last edition to South Korea four years ago.