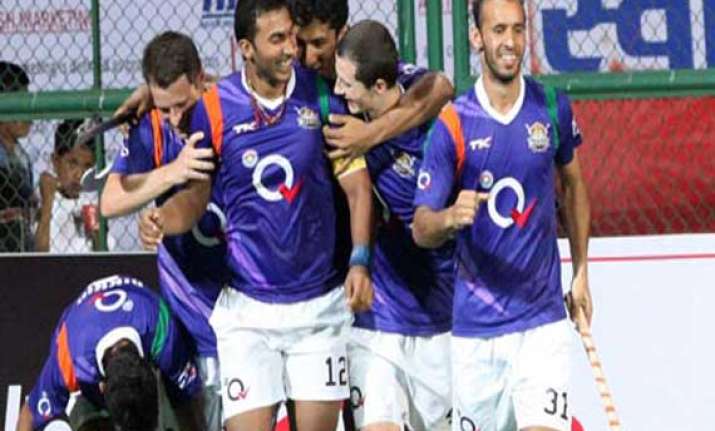 Lucknow: The Uttar Pradesh Wizards will play their last Hockey India League round robin match at home against bottom-placed Dabur Mumbai Magicians here Tuesday and want to use the opportunity to gain confidence ahead of the knockout phase.
"It's our last league match. We need to make sure that we don't make the mistakes that we made in our last game. After this match, it would be a knock-out stage. We need to play with a positive mind and move to semifinal with a positive attitude," Wizards captain V.R. Raghunath said Monday.
Chief coach Roelant Oltmans echoed similar sentiments.
"It will be a good game for the home crowd. The most important thing is after this match, we would be playing the semifinal. We need to prepare ourselves for the semifinal and play a good game tomorrow," said Oltmans.
After Tuesday's game, the defending champions Ranchi Rhinos will take on the Jaypee Punjab Warriors in the last league match Wednesday. The semifinals will be held Saturday with the final Sunday.