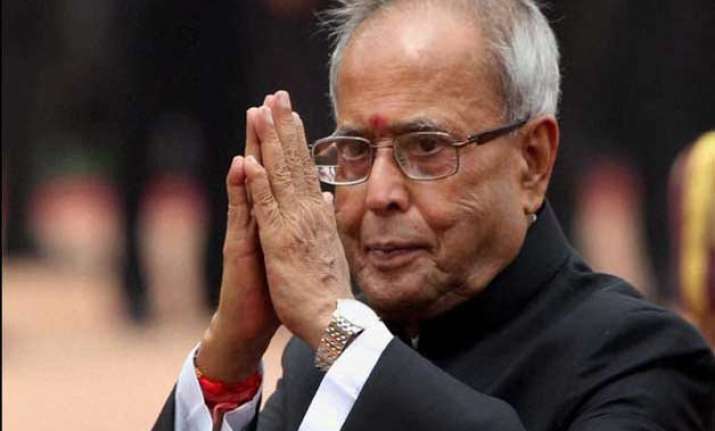 New Delhi: President Pranab Mukherjee and Prime Minister Narendra Modi on Sunday congratulated the Indian hockey team for winning a bronze in the Sultan Azlan Shah Cup at Ipoh in Malaysia.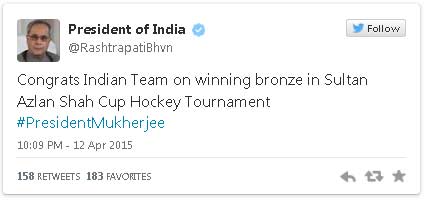 "Congrats Indian Team on winning bronze in Sultan Azlan Shah Cup Hockey Tournament," President Mukherjee said in his official twitter handle.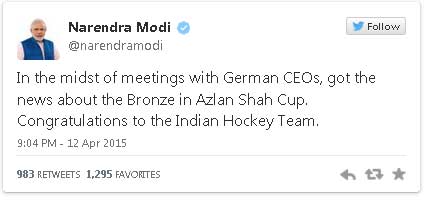 PM Modi who is currently in Germany tweeted, "In the midst of meetings with German CEOs, got the news about the Bronze in Azlan Shah Cup. Congratulations to the Indian Hockey Team."
India beat Korea 4-1 in the penalty shoot-out after both the teams were locked 2-2 at regulation time to finish a creditable third in the 24th Sultan Azlan Shah Cup hockey tournament.