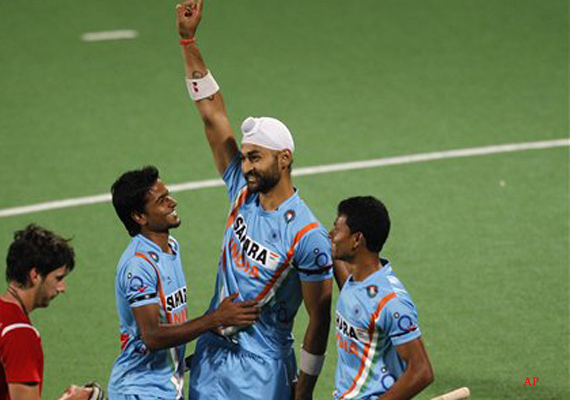 Kurukshetra, Feb 27 : Indian Hockey Team's captain Sandeep Singh's 26th birthday was on Monday  celebrated by jubilant fans here at his residence after victory of the team over France, qualifying for the 2012 London Olympics.

 Sandeep's father Gurcharan Singh part of a procession of fans and residents from his residence to the hockey stadium, with youngsters celebrating the team's victory.  Local leaders reached the hockey star's residents to congratulate the proud family.

Sandeep's mother Daljit Kaur said she prays for the victory of the Indian team in further matches.