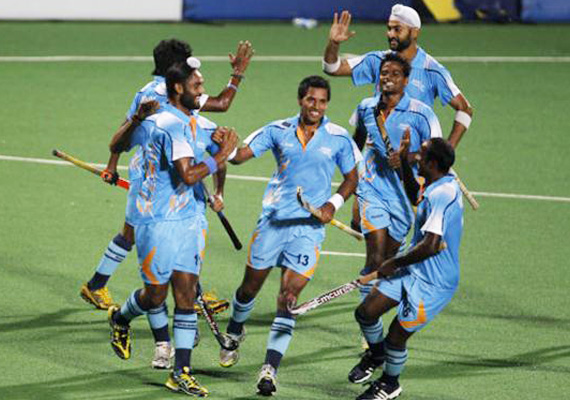 New Delhi, Feb 17: Past masters of the game, India could not have asked for a weaker oposition than Singapore to kick start their hockey Olympic Qualifiers campaign here tomorrow as they look to avoid the ignominy of missing out on a berth for the quadrennial event for the second successive time.

India, with a record eight Olympic men's titles, suffered a setback four years ago when they failed to make it to the 2008 Beijing Games for the first time in 80 years.

But come this time around, a favourable draw and familiar conditions have made the 10th-ranked Indians a strong favourite for the lone ticket to London, which is up for grabs from the six-team competition, comprising Canada (14th), France (18th), Poland (19th), Italy (28th) and Singapore (41st).

The upcoming qualification tournament is also the first big test for India's Australian coach Michael Nobbs, who has done a commedable job with the Indians in terms of fitness and performances since joining the team last year.

Because of his low-profile and the attacking style of hockey he preaches, Nobbs struck a chord with his wards from the word go and instilled belief in the players as well followers that India can regain its lost glory again.

Under Nobbs and exercise physiologist David John, the Indian have become much more fitter in the last seven months, which is clearly reflecting on their game.

There is a blend of experience and freshness in the 18-member Indian squad which Nobbs has handpicked for the qualifiers.