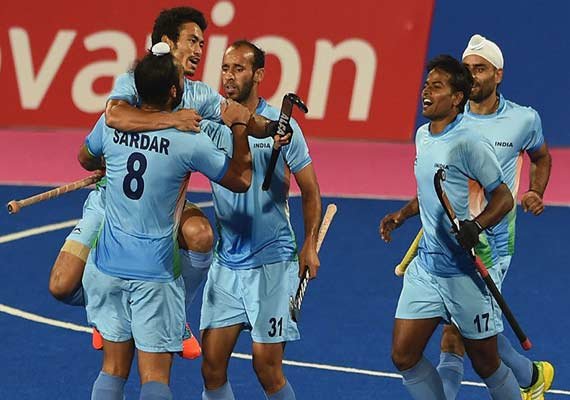 Bhubaneswar: Their morale low after two consecutive losses, Indian men's hockey team will have to plug the holes and produce a miracle performance to tame World Cup silver medallist the Netherlands in their third and final Pool B match of Hero Champions Trophy, here Tuesday.
The Indians had a horrible start to the elite eight-nation tournament as after losing 0-1 to Olympics champions Germany in their first pool game, the Sardar Singh-led side squandered their hard-earned lead on two occasions to slump to a 2-4 defeat against Argentina at the Kalinga Stadium last night.
The defeat means India are languishing at the bottom of Pool B and are most likely to face the Pool A winners, most likely England in the quarterfinals as according to the tournament rules all eight teams will progress to the knock-out stages.
Winning and losing is part of any game but what has been most depressing in India's case is the manner of their defeat.
In the first match, it took a stellar effort from vice-captain and goalkeeper P R Sreejesh to keep India in the match before the backline finally crumbled under the opposition's persistent raids as Florian Fuchs scored a late winner for the Germans.
Against Germany, if not for Sreejesh the margin of defeat for India could have been higher as the goalkeeper from Kerala made uncountable saves to keep the hosts in the match.
And against Argentina yesterday, India's perennial problem, their fragile backline came to hurt them again as their lead didn't even last a minute on both the occasions.
While India's forwardline created chances against Argentina, the defence was nowhere to be seen and was caught napping by the Argentine's fast counter-attacks.
The solid structure which former coach Terry Walsh had developed in the last one year was conspicuous by absence. It seemed the Indian players have forgotten what Walsh had taught them in the last one year, which had reaped rich dividends for them in the tournaments Down Under.