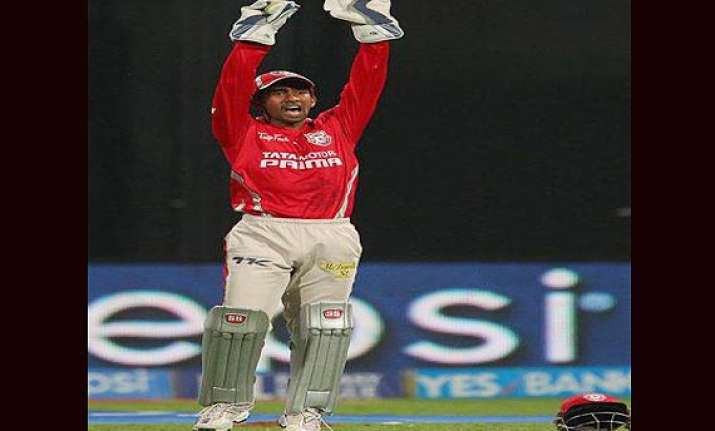 New Delhi:  He has been the focus of attention after a magnificent hundred in the IPL final but Wriddhiman Saha rates a long-forgotten 35-run Test knock in Australia higher than his latest feat.
"Although the context was completely different but I would rate the innings of 35 in the Adelaide Test and a century stand for the sixth wicket with Virat Kohli closer to my heart," Saha, who turned up for the IPL runners-up Kings XI Punjab, told PTI in an interview.     
"I am proud of the century in IPL final but that was a Test match. Virat was batting brilliantly and I could support him in his bid for the maiden Test hundred," the reticent wicketkeeper-batsman said.     
"Ryan Harris, Ben Hilfenhaus and Peter Siddle bowled during that phase. I played 94 balls and it was my second Test match. Till I got out, I wasn't uncomfortable against pace and swing which gave me confidence that I can play at the highest level. This IPL century would have tasted sweeter but need to
accept that KKR collectively batted better than us. We could never stop them from maintaining that run-rate," added the 29-year-old Bengal stumper.     
Saha also revealed how he dealt with Sunil Narine against whom he got four out of his eight sixes.     
"Since I was playing Narine for the first time, I decided that I won't try to pick him from his hand. Rather, I decided to stay on the backfoot and wait for that extra split second so that ball does what it intends to do. Rocking back helped me execute those slog pulls effectively," the glovesman
explained.     
Does 362 runs in this IPL with a healthy 32 plus average and 145 plus strike-rate make him a batsman-keeper?     
Saha responded emphatically, "Absolutely not. I am a specialist wicketkeeper whose job is to also do well with the bat. Keeping was, is and will remain the top-most priority.     
"For example, in this upcoming tour of Bangladesh, I will not bat higher than No 6 or No 7. I am practical about the fact. I won't bat before Ajinkya (Rahane), Cheteshwar (Pujara) or Suresh (Raina).     
"So I would rather see myself as a keeper-batsman than other way round," said Saha, who has played two Tests and three ODIs apart from 60 first-class, 84 List A and 105 Twenty20 matches.