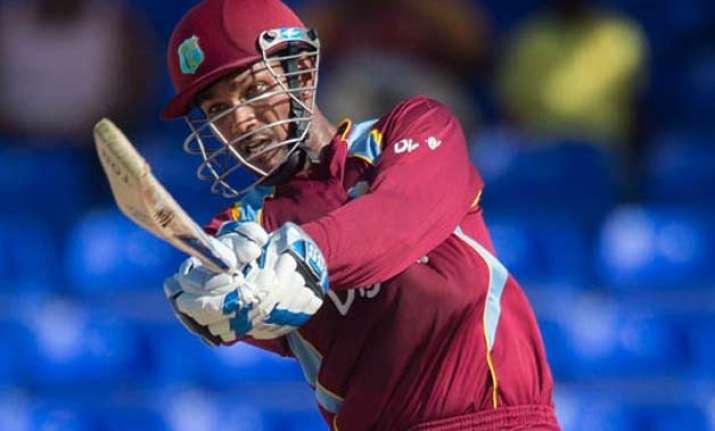 Sydney: Denish Ramdin scored 88 runs and Lendl Simmons added 55 after the West Indies won the toss and batted first, scoring 313-8 in a Cricket World Cup warm-up game Thursday against Scotland.
Alasdair Evans led the Scotland bowlers with 3-63 at the Sydney Cricket Ground.
At Blacktown Oval in western Sydney, John Mooney and Max Sorensen took three wickets each for Ireland as Bangladesh, sent into bat, was bowled out for 189 in the 49th over.
Soumya Sarkar top-scored for Bangladesh with 45 and Mushfiqur Rahim added 26.
Ireland plays the West Indies in the teams' opening World Cup match Monday in Nelson, New Zealand. Scotland takes on New Zealand in Dunedin on Tuesday.