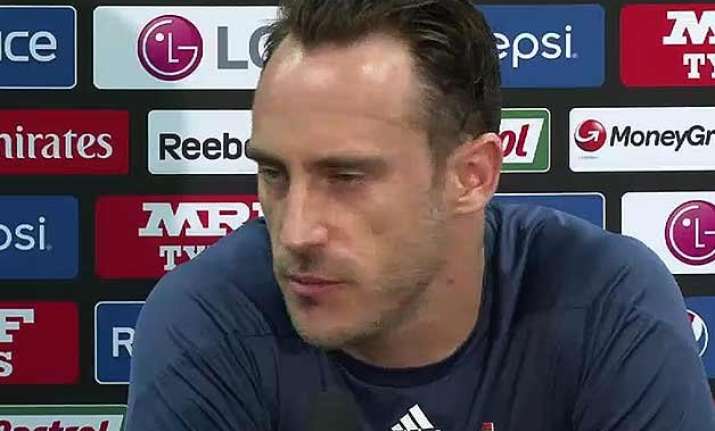 Despite top batting order of the South Africa struggling in the opening matches of the tournament, their impressive record of 28 hundreds in their last 34 matches is something they can bank up on, feels Faf du Plessis, one of the main stays of the proteas batting line up
Faf said that ""I can understand, we love our fans, they are very passionate. And if you lose like that you should get some criticism."
The South African Team which is busy preparing for the next face off against the dangerous looking West Indian side said that they are fully aware how Chris Gayle has single handedly demolished the Zimbabwean bowling attacked.
Faf added "He is a world class player, one of the best. I know his one-day stats are probably not as good as the T20 stats, but he is still a very dangerous player.
He was optimistic that Gayle was not much successful during the recent series where the South African bowlers put a leash and not allowing the Jamaican to score freely.