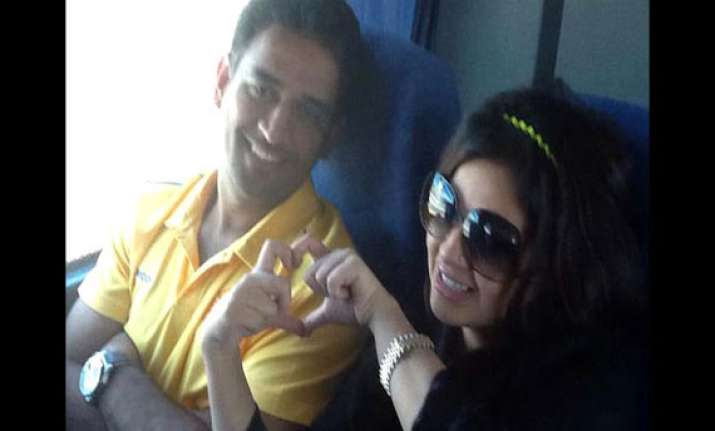 Ranchi: The efforts are on to find out who broke the window pane of M.S. Dhoni's house here after 4th ODI between India and Australia washed out due o rain on Wednesday.
The police is already investigating the matter now Jharkhand State Cricket Association (JSCA) too wants to know who is behind this 'dirty' work.     
"By and large sports lovers and people of Ranchi are good. But there are exceptions, and this is the work of some dirty people," JSCA president Amitabh Choudhary said.     
"What is important is to know who are behind it and doing such dirty things?" the head of BCCI's Marketing Committee said, urging the police to find the culprit out.     
A 1.5 feet by 2 feet glass was found broken in Dhoni's house following an alleged stone throwing incident and Ranchi Senior Superintendent of Police Saket Kumar Singh yesterday ordered an inquiry into the incident.     
However, the police are hesitant to come on record whether it was a stone throwing incident.     
The police said Dhoni's family has not yet filed a complaint about the incident which probably occurred last night when the family members went to the JSCA International Stadium to watch the fourth ODI against Australia.     
A group of people had attacked his house when it was under construction, after India lost a World Cup match against Bangladesh in 2007.     
A couple of years later, Dhoni's family received two threat letters demanding extortion. The police managed to catch the culprit within a few weeks