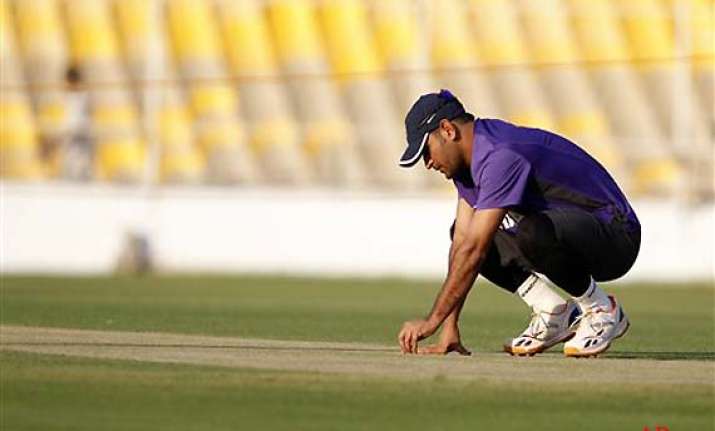 Mumbai, Nov 26: India's ploy to prepare a spinning track might have backfired as England registered a 10-wicket win in the second Test, but host captain Mahendra Singh Dhoni said he would like to have a similar pitch for the third game, starting at Kolkata on December 5.
"Of course, we want a similar track as that's where our speciality is. What's the point playing on flat tracks and trying to win the toss and just batting for 3 or 4 days," said Dhoni after England inflicted a humiliating defeat on India in the second Test here to level the four-Test series 1-1.
"You want to face challenges in Test cricket and these are the sort of wickets that push you towards that, so definitely all the wickets should be like that," he added.
Insisting that he would like a typical sub-continental wicket in Kolkata as well, Dhoni said, "I would like a typical sub-continental wicket, which should turn from the first day as I have been saying, so that there is no importance of toss and whichever team plays better cricket wins the game.