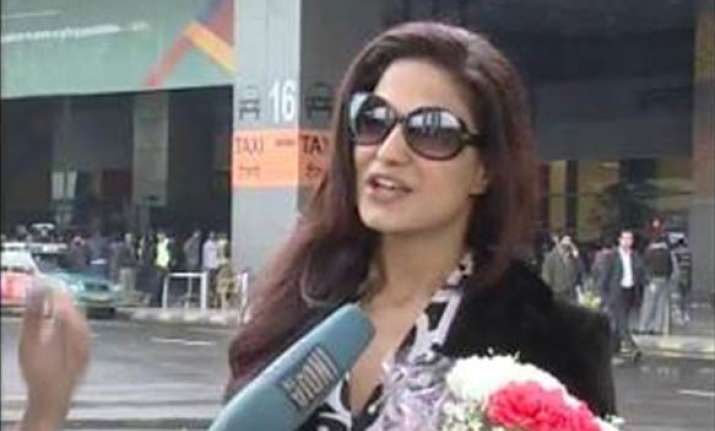 New Delhi, Feb 15: Pakistani actress Veena Malik arrived at Indira Gandhi International airport on Tuesday afternoon to take part in India TV's World Cup Reality Show, Bigg Toss.
Speaking to India TV correspondent Bhavna Munjal at the airport, Veena said the concept was truly mindblowing and she was looking forward to doing some exhilarating job during the show.  
The reality show Bigg Toss will involve Veena Malik, Bollywood item girl Rakhi Sawant, politician Vijay Jolly and several other celebrities.  
"Cricket is my love. I follow this game closely and love it", said Veena on her arrival. "I follow cricket just like any other fan." 
Veena Malik was at one time a close friend of Pakistani cricketer Mohammed Asif but the two fell out later.  
Veena did not reveal the 'aces' she has kept with her for her sojourn at the Bigg Toss. "I have some pleasant surprises for the viewers", she said.