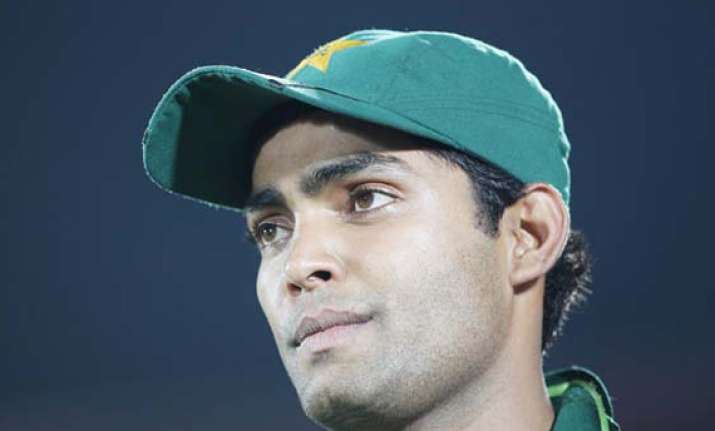 Karachi: Pakistan batsman Umar Akmal suffered a massive seizure during a flight to Jamaica and he is being brought home, one of his relatives said today.
Akmal spent the night in a hospital  in Jamaica.
Umar had been playing for Barbados Tridents in the ongoing Caribbean League after Pakistan's recent tour to the West Indies.
Umar's physio was with him at the time of seizure and took him to the hospital.
The physio will travel with Akmal to Dubai, en route to Pakistan.
Umar Akmal is now out of danger, doctors in West Indies said. The 23-year-old cricketer has been pulled out from the squad to tour Zimbabwe.
Akmal has been replaced with wicket-keeper batsman Sarfraz Ahmed.  Umar was selected for the Twenty20 and one-day on the tour.
Pakistan plays the first of two Twenty20 matches in Harare on August 23 before playing three one-day and two Tests on the tour.