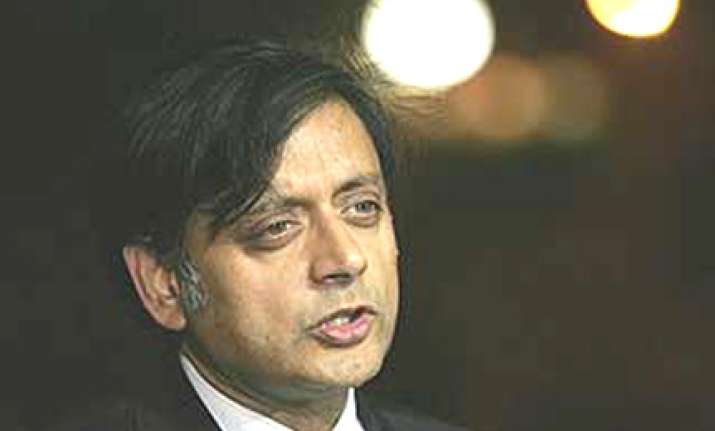 In another of his foot-in-the-mouth comment, Union Minister of State for External Affairs Shashi Tharoor on Sunday suggested that cricket series between  archrivals – India and Pakistan – could be organised in a neutral venue like the USA.
Pointing out that there were many cricket fans in the US,  Tharoor hoped that the Indo-Pak cricket series would well be appreciated by the people in the  United States.
"We have a large patriotic population of both Indians and Pakistanis in the USA and a handful of cricket enthusiasts as well. That's a very, very good way to organise cricket in third countries while terror strikes have stopped cricket between the two countries," Tharoor said.
"It will be terrific to see a baseball stadium in the USA crowded for a cricket match, though the stadium will be small by cricket standards," he added.
 
India had, for all purposes, discontinued playing bilateral cricket with Pakistan after the 26/11 Mumbai terror attacks, except for international sport engagements like the Twenty20 World Cup.
 
Team India's tour of Pakistan was called off for security reasons after the terror attacks even as the Indian government has been insisting on Pakistan taking action against the perpetrators of 26/11 attacks.