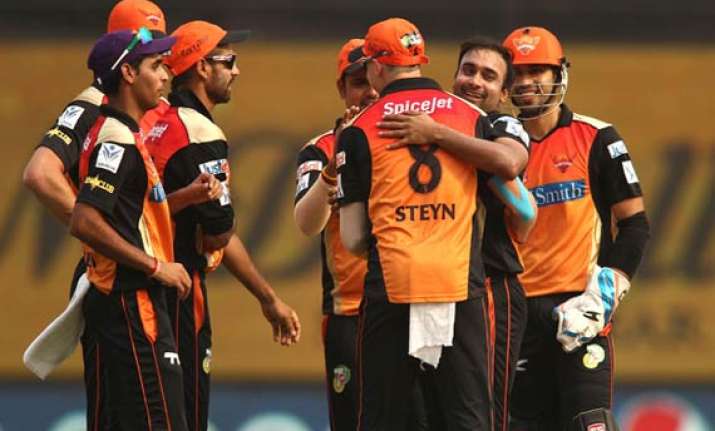 Hyderabad: Sunrisers Hyderabad team members, including all-rounder Dale Steyn and others, today played a charity cricket match at Apollo Cancer Hospital located in Jubilee Hills here for the cause of kids battling cancer.  
The players also including
Shikhar Dhawan
,
Bhuvneshwar Kumar
, Irfan Pathan and
Ishant Sharma
took part in the 'Sunrisers- Juvenile Cancer Patients' cricket match.
The Sunrisers team members including Sammy interacted with the cancer-stricken kids and said, "We take on the challenge in cricket ground only on the day of the match, but these children have taken the challenge of their life on a day-to-day to basis and are fighting bravely".  "The never-say-die attitude of these kids taught us a lesson or two.
They are our true idols and we need to emulate the strength of their solid character in an adverse phase of their lives. Their fortitude will ensure that these kids will hit cancer for a six," said a release quoting South African speedster Steyn.
Dr P Vijay Anand Reddy, Director, Apollo Cancer Hospital said around 45,000 new cases of childhood cancers are diagnosed every year in India.
"Most cancers in childhood are curable, in fact 80% of all childhood cancers are curable and in contrast only 65% of adult cancers are curable," he said.
Sunrisers Captain Shikar Dhawan said "these children are true heroes as they have taken the challenge to fight this dreadful disease".