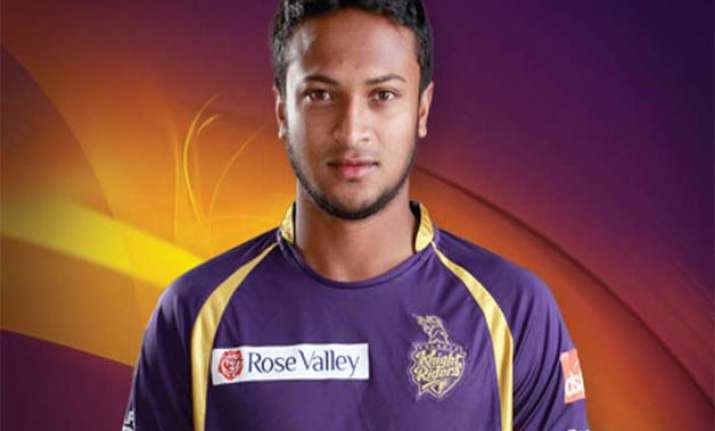 Dhaka: Bangladesh all-rounder Shakib Al Hasan on Friday exuded confidence about playing well against Pakistan at home later this year.
Pakistan's tour of Bangladesh will begin with a three-match One Day Internationals (ODI) series on April 17, followed by a Twenty20 (April 24) and a two-match Test series beginning on April 28, reports bdnews24.com.
Shakib, part of the Indian Premier League (IPL) franchise Kolkata Knight Riders (KKR), also said that doing well in the tournament will help him gather confidence for the Pakistan series.
"Obviously, I will have the Pakistan tour on my mind. Because I will play only two matches (in the IPL). If I do play in the first two matches and play well, the confidence will come in handy."
The southpaw thinks the wickets will assist Bangladesh bowlers in the series against Pakistan.
The ace all-rounder said he wants to help improve his team's ODI rankings since the next ODI World Cup in 2019 will be played with 10 teams with the teams ranked in the top eight qualifying automatically.
The two other spots will be filled by a qualifying round.
"This year is very crucial for us. Winning against bigger teams will give us more points. And then we will have chances of climbing the ranking."