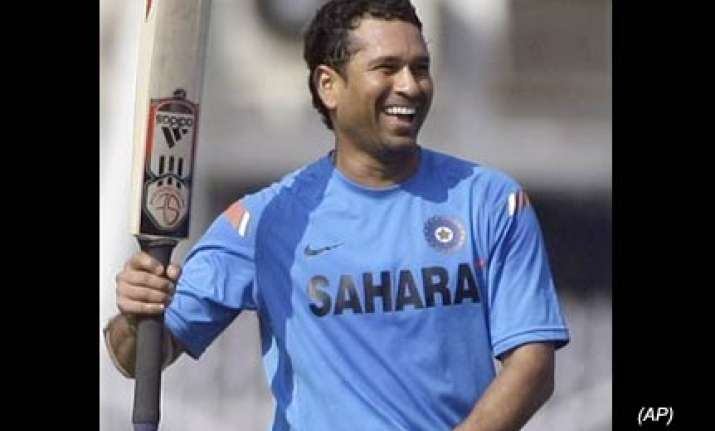 India's legendary batsman Sachin Tendulkar has welcomed Cricket Australia's move to split a one-day innings into two halves. He feels once the method is put into practice, the players will be able to figure out how good the new system is.  
Speaking to Times of India, the master batsman said, "I am glad it's being tried out in Australia. I feel once the players have tried out this format, they will be in a better position to judge if the format works or not."  
Tendulkar was one of the first cricketers to suggest that one-dayers should be split into two innings in September 2009.  
The 37-year-old had said that the idea first struck him in 2002 when the final of the Champions Trophy between India and Sri Lanka could not be completed despite 110 overs of cricket being played over two days.
"First, they played 50 overs and we played two overs before the rain interruption. The next day, Sri Lanka again played 50 overs and we played eight. In the end we were declared joint winners. 110 overs and still no result! That is when I thought we should have 25 overs first for one side and then the other. And then once again 25 overs for one side and then the other," he had explained.  
Tendulkar feels that the new formula would add to the excitement of the game in the age of Twenty20. It would also negate the luck factor of the toss and provide a level-playing field.  
"Today, we can tell the result of close to 75% of matches after the toss. We know how conditions will affect the two teams. But it (splitting the game into two innings) is not too dependent on the toss because, (if) it's a day-night match, then both the teams will have to bat under lights. And if it rains, you can plan for that too," Tendulkar had opined.  
The administrators Down Under seem to have taken note of Sachin's observation.