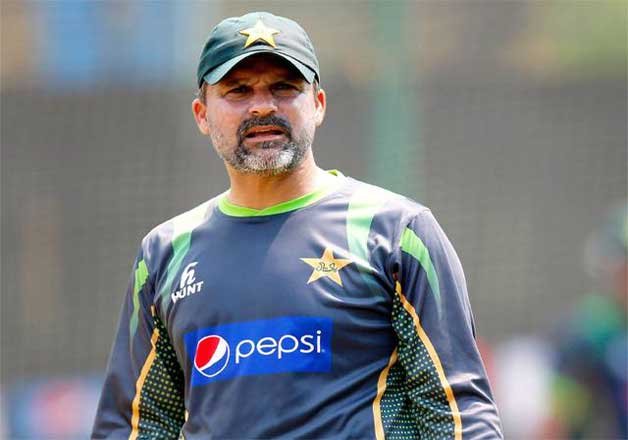 Karachi: The chairman of the Pakistan Cricket Board Shaharyar Khan has said that the decision to call back Moin Khan from the World Cup and later sack him as chief selector was taken to keep his prestige and reputation intact after the Casino incident. 
"After the Casino incident, Moin was facing a difficult situation and the possibility of a loss of reputation and prestige in the team and generally in Pakistan cricket, that's why we decided to call him back home and later sack him," Khan told Geo Super channel last night. 
Khan admitted he was never in favour of sending Moin to the World Cup as chief selector. 
"In the past in Pakistan cricket a chief selector has only gone for a few days or one or two matches with the team, but in Moin's case, my colleague and former chairman Najam Sethi felt since we had removed him as manager it would be a shock to Moin if he was also not allowed to go for the World Cup," Khan said. 
Former Test captain Moin had to be recalled from the World Cup, which was jointly hosted by Australia and New Zealand, after his visit to a Casino on the night before the match against the West Indies in Christchurch. The incident turned into a major controversy in Pakistan. 
After being recalled home, the PCB also removed him as chief selector after the World Cup. 
Moin, who had held the dual roles of manager and chief selector before the World Cup, had already been told to chose one post before the mega event, Khan confirmed. 
"The Casino visit incident was a cause of embarrassment for the board and there was considerable pressure on us from the media and other places to do something. The matter was even raised in the parliament. So it was a unanimous decision to recall him home, even though Moin was not happy with the decision," the PCB chief said. 
Khan made it clear that the PCB had decided to close the chapter after Moin returned home and admitted his mistake, as there was no chance of anything new coming out of it. 
Khan, a former career diplomat, however dismissed suggestions that he sacked Moin because the latter was given prime posts and went to the World Cup with the support of former chairman Najam Sethi, who presently heads the executive committee of the board. 
"Look there are no differences between me and Sethi. That is incorrect. We discuss everything and at times we have differing views but no disagreements.