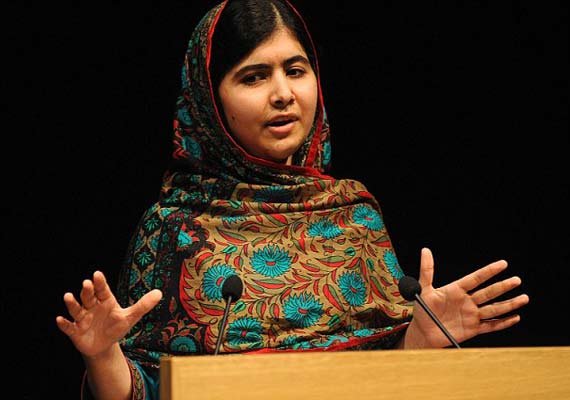 Karachi: On the initiative of newly-appointed PCB Chairman, Shaharyar Khan, the Board authorities have named the inaugural Under-21 National Women Cricket Championship after Nobel peace laureate Malala Yousafzai.
The Pakistan Cricket Board today dedicated the U-21 women's event, to be held in December this year with 12 regional teams in action, to Malala.
"PCB has decided to honour Malala, Pakistan's young Nobel laureate for peace 2014, by naming its inaugural Under-21 national women cricket championship 2014-2015 after her," a PCB release stated.
Malala, an ardent advocate of children's education with special emphasis on the right of girl child to education, on October 10, 2014 became the youngest individual to win the Nobel Prize, sharing the honour with India's Kailash Satyarthi, who campaigns against child trafficking and child labour.
Shaharyar said naming the tournament after Malala would inspire women cricketers to excel further.
"The Nobel Prize for Peace for young Malala is a great honour for the entire nation. Not only has it given Pakistan's image a huge boost, to the young women in this country, and our women's cricket team in particular, it provides inspiration and stimulus to excel," Shaharyar said in the release.
"The PCB has focused on the development of our women's team in recent times. Our women cricketers have gradually picked up and only last month the Women's Team has retained the Asian Games gold at Incheon," he added.