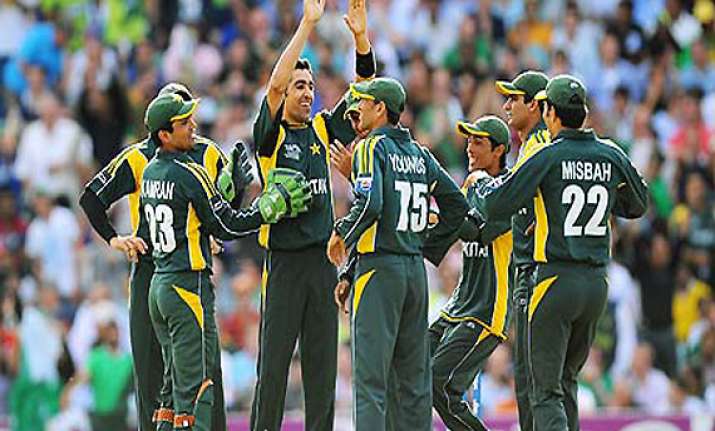 Lahore, Apr 19: Pakistan Cricket Board today reacted with disappointment and concern after the High Court in Dhaka passed an injunction order against Bangladesh team touring Pakistan later this month for a short series.
"It is astonishing to note that a matter lacking any legal issue has been dragged in the court by petitioners who appear to have vested interest and want to jeopardize the Pakistan-Bangladesh cricketing relations," the PCB said in a statement.
"The matter before the court, prima facie, does not contain any legal issue and it is extremely disturbing to note for Pakistan Cricket Board and Pakistan cricket fans and the world cricketing nations that such an adverse order has been passed to block a bilateral cricket series. PCB has been extremely disappointed due to the creation of this new situation," the statement added.
The PCB had managed to get a confirmation from Bangladesh Cricket President Mustafa Kamal on Sunday leading to the announcement that Bangladesh would play a ODI and a Twenty20 International match in Lahore on April 29 and 30 respectively.
Bangladesh would have been the first Test-playing nation to visit Pakistan since March 2009 when militants attacked the Sri Lankan team in Lahore killing six Pakistani policemen and a van driver and wounding five of the visiting players.
The news of suspension of the tour by Bangladesh came just as the national selection committee was meeting in Lahore to announce the Pakistan team for the two matches.
TV channels quoted PCB Chairman Zaka Ashraf as saying that he was extremely disappointed with the news from Bangladesh.
"We are surprised that a purely cricketing matter has been dragged into the courts," Ashraf was quoted as saying.
"We will give a detailed reaction later on. But it is a big setback for Pakistan cricket and fans who were ready to welcome the Bangladesh team," Ashraf said.