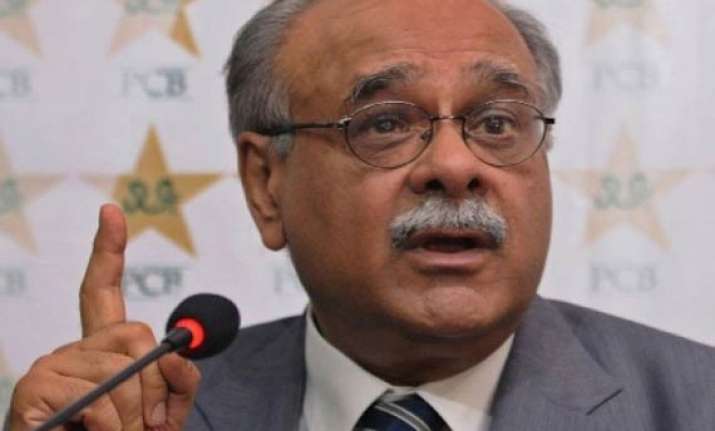 ISLAMABAD: The Pakistan Cricket Board on Thursday "conditionally" supported the proposal of three major cricketing countries in bringing changes to the future governance and financial structure of the ICC.
Out of the 10 full members of the ICC, Pakistan and Sri Lanka were the only countries which had abstained from voting in February on the reforms proposed by the cricket boards of India, Australia and England.  
"The PCB announces its conditional support to the revised ICC resolutions ... thereby ending PCB's isolation within the international community and opening the doors to international cricket in a vital manner," the PCB said in a statement.  
Pakistan's conditions included bilateral cricketing tours with all full 10 ICC members in between 2015-23, "especially India".  
PCB chairman Najam Sethi, who also attended ICC Board meeting in Dubai on Thursday, said that PCB has received assurances on bilateral cricket from all 10 nations.  
"We had completed the discussion, consultation and negotiation phase with regard to the revised resolutions," Sethi said.  
"The detailed Future Tour Programs (FTP) is now being finalized with all, especially India."  
Sethi also said that the PCB was encouraged to support the "Big 3" after their resolutions have been "diluted considerably from where these were first presented."  
In February's ICC Board meeting, South Africa and Bangladesh had also initially opposed to the reforms but ultimately voted in favor which gave Big 3 the eight votes they needed to pass their resolutions.  
The "Big 3" will be taking over three major posts of the ICC from July that included ICC president from India; Australia heading the executive committee and England chairing the influential finance and commercial affairs committee until 2016.  
Three of the five-member executive committee will be reserved for India, England and Australia and they also have permanent seats on finance and commercial affairs committee with two other countries to be voted on.