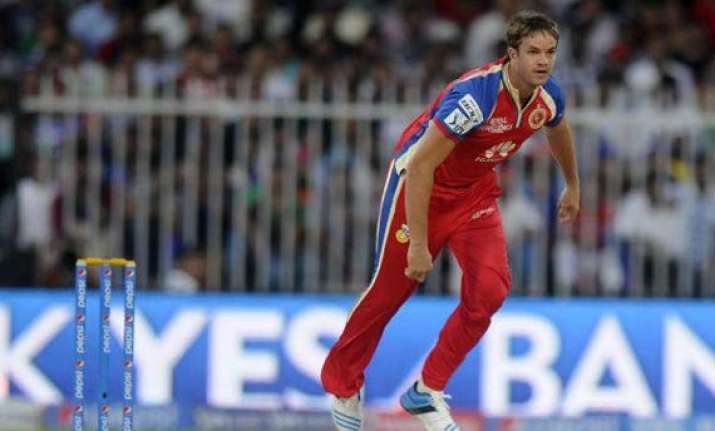 Bangalore: Royal Challengers Bangalore all-rounder Albie Morkel has said that at least one of their top six batsmen would need to score a big one in tomorrow's IPL match if they are keen to get the better of indomitable Kings XI Punjab.
"Most of our batsmen got good starts. But we didn't convert. The best innings was of AB (de Villiers) who hit 89.  And if you want to win T20 games, out of top 5-6 batsmen, one has to go out and score a big one.
"30s and 40s can win you games on occasions. From our batting point of view, we are aiming that somebody should score a big one," Morkel told reporters on the eve of the match.
The team needs to win at least five out of the seven remaining games, and the South African all-rounder said, "We have seven games to play and have to win five to qualify for semi-finals. Certainly, our goal is to play well in the next seven games."
Morkel said RCB would try to take advantage of the home conditions and win three consecutive matches in Bangalore.
"It is a blessing in disguise to play three matches (in Bangalore). If you want to qualify, you have to win home matches. We will go out and try to win all three. We are proud of our record here," said Morkel.
"We are playing Punjab tomorrow. It is going to be a tough contest. They have a few dangerous batsmen. But we are taking things game by game. We haven't yet peaked. Hopefully, that happens tomorrow.
"We all know
Virat Kohli
is a feisty character and he will be up for it (to win five out of seven games). I think the team will respond very well. It is going to be a good contest. We are prepared like any other game. Hopefully, we recharge ourselves," he said.