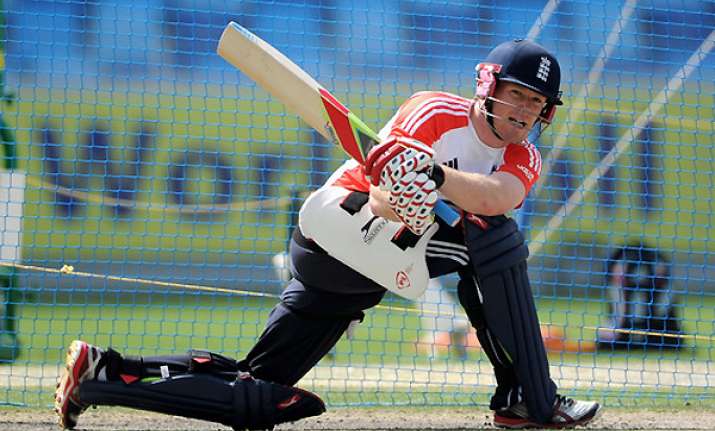 London, Feb 29: Batsman Eoin Morgan paid the price for a dismal tour of the United Arab Emirates by being dropped from England's test squad on Tuesday for the two-test series in Sri Lanka.

Morgan averaged just 13.66 runs per innings against Pakistan in three tests in the Emirates and fared little better in the limited-overs contests despite being regarded as a specialist.

His struggles presented an opportunity for Samit Patel, who was included in the 16-man test squad for the first time and will compete with Ravi Bopara for the No. 6 spot in the batting lineup.

England coach Andy Flower said Morgan was "severely tested ... by the Pakistan spinners as have all our batsmen."

"He's had a tough tour of the UAE, we've been here for two months and it's been hard work for him," Flower added. "He has got some work to do I think on his test game — that's going to be quite difficult for him considering his next cricket is going to be (Indian Premier League) cricket.

"When he comes back he'll have limited exposure to opportunities to get four-day cricket under his belt so he has got to go away and give some serious thought to his method in test cricket."

England's first test against Sri Lanka begins on March 26 in Galle.

England: Andrew Strauss (captain), James Anderson, Ian Bell, Ravi Bopara, Tim Bresnan, Stuart Broad, Alastair Cook, Steven Davies, Steven Finn, Monty Panesar, Samit Patel, Kevin Pietersen, Matt Prior, Graeme Swann, James Tredwell, Jonathan Trott.