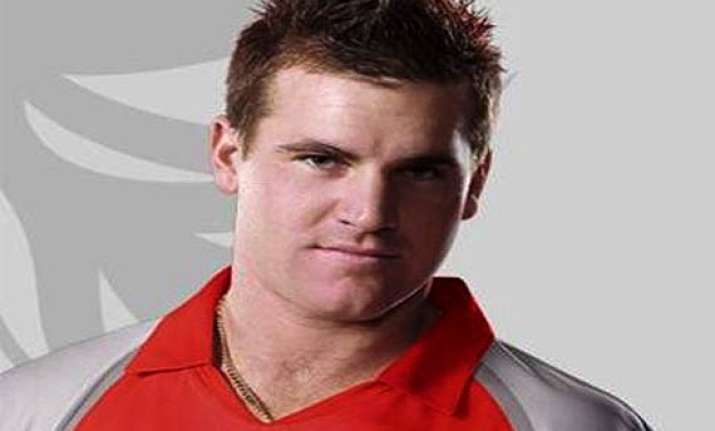 Sydney:  Luke Pomersbach has decided to end his cricket career to battle depression. He has informed Queensland Cricket that he will not be available this season.
The left-handed batsman who played one T20 International at the WACA in December 2007 had a troubled career in his native Western Australia, reports The Australian.
Four times he was suspended by the WACA and in 2009 he escaped a jail sentence when he admitted to assaulting a police officer and drunken driving.
He was found drinking, missing a practice session in 2011, and subsequently announced that he would take the summer off from representing Western Australia in an effort to address his problems.
The next season he was in trouble again. He was charged with assault in India when a US national alleged that Pomersbach, who played for the Royal Challengers Bangalore in the IPL, had assaulted her and her fiance in their room at a Delhi hotel. The case was withdrawn after an out-of-court settlement.
Pomersbach, 29, began the last season well before he was sidelined by injury. He was an important player in the Big Bash League with Brisbane Heat, but he told the Reds Wednesday that he was pulling out.
"I really appreciate all the help and support that I have received from Queensland Cricket over the past three years and especially over the past couple of months leading up to this difficult decision to leave professional cricket, so that I can put all my efforts into getting better and making a full recovery," a statement from Pomersbach said.
"In particular, I would sincerely like to thank Stuart Law and the coaching staff as well as my Bulls and Heat teammates for all the things they have done for me during this difficult time," Pomersbach said.
Queensland Cricket Chief Executive Officer Geoff Cockerill wished Pomersbach well and said his century in the BBL 2012-13 was one of the "finest ever played in the BBL".
"Luke's health is the number one priority in all of this and his doctor has told him that at this point in time, it is essential Luke takes a complete break away from the day to day pressures and challenges of professional cricket so that he can continue to concentrate on his recovery and rehabilitation from his illness," he said.
"We appreciate the difficulties and challenges that Luke faces with his illness. The most important thing is that Luke continues to receive the necessary treatment and has the best possible support available to him.
"To this end, Queensland Cricket has put into place a number of measures to assist Luke to fund the additional medical and other expenses associated with his ongoing treatment and recovery," Cockerill said.