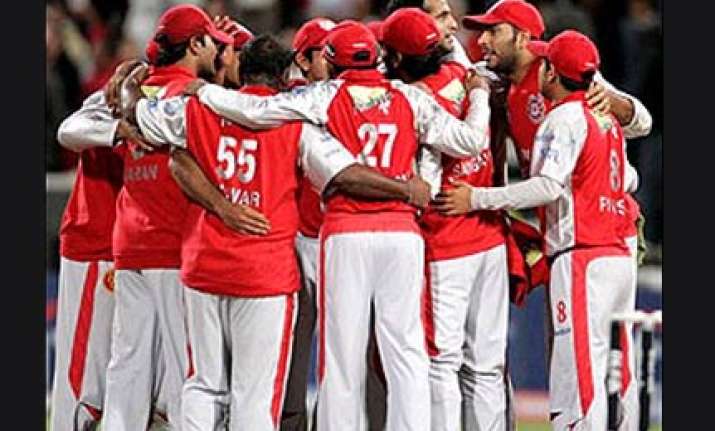 After back-to-back defeats, Kings XI Punjab will be eyeing a redemption while defending champions Deccan Chargers hope to continue with the winning momentum when they take on each other in an Indian Premier League match in  Cuttack on Thursday . 
The Punjab side have opened their IPL campaign on a disappointing note, losing to Delhi Daredevils and then Royal Challengers Bangalore, mainly due to their depleted bowling attack which is certainly giving skipper Kumar Sangakkara sleepless nights.
On the other hand, despite a shocking 11-run defeat to last year's laggards Kolkata Knight Riders in their opening tie, the Adam Gilchrist-led side has managed to put things together to beat Chennai Super Kings by 31 runs in the next encounter. 
Bowling is the worrying factor for the Punjab team, who lost both the matches despite putting good totals on the board as the opponent batsmen managed to overhaul the targets. 
They are clearly missing the service of Australian pace spearhead Brett Lee as Punjab's new-ball pair of S Sreesanth and left-arm Irfan Pathan have so far failed to make much impact on the batsmen. Punjab's batting department, however, has impressed in previous matches with England's Ravi Bopara leading the charge on both the occasions. PTI