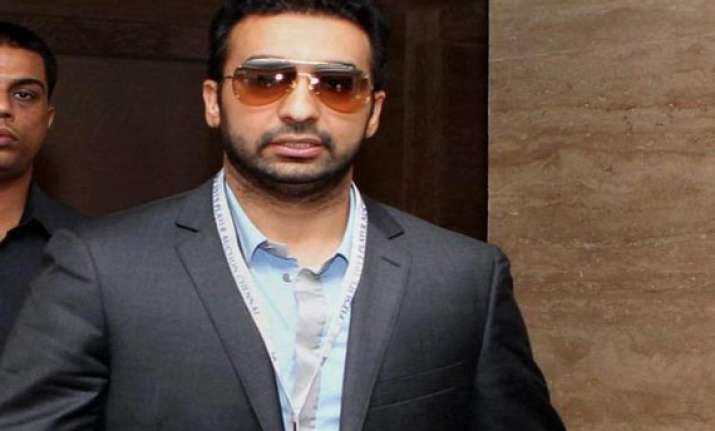 New Delhi, June 7: Indian Premier League (IPL) team Rajasthan Royals co-owner Raj Kundra has said that he is innocent, even as the franchise sought to distance itself from him and threatened to suspend him and forfeit his shares if found guilty in the spot fixing and betting scandal.
"Without hesitation I can state that I have done no wrong for which I need to have any regrets. Since the arrest of RR (Rajasthan Royals) players on May 16 IPL by Delhi Police speedy investigations commenced," Kundra said in a statement.
"As far as my alleged own act of commission or omission is concerned, I reiterate that I am totally innocent and in any event I wish to make it abundantly clear that if an iota of wrong doing is finally established against me I would unhesitatingly forfeit my share in the franchise," he said.
Kundra said it was he who voluntarily asked Delhi Police to retain his passport for the sake of investigations.
"In the interest of justice, it is crucial that I am available in India. As such I have voluntarily retained my passport with the police and have also assured my full cooperation. Delhi Police themselves have had no grievance with regard to this and they have already stated so publicly through the media," he said.
"Upon receipt of information that the police had certain questions to be put to me, I as a law abiding citizen volunteered to positively respond to the call. Needless to say, I satisfactorily replied to the queries raised by the police and they accordingly allowed me to leave after my questioning," he added.
Kundra also said that he was a minority share holder and was not involved in the day-to-day running of the team.
"I wish to clarify by this statement that I have not committed any wrong and am myself extremely anxious to know the whole truth. It may also be made clear that since I am a minority shareholder I have no involvement in the day to day running of the franchise," he said
"I have always remembered that the franchise takes a zero tolerance approach to betting, spot-fixing or match-fixing and I entirely and whole heartedly endorse the same," Kundra added.